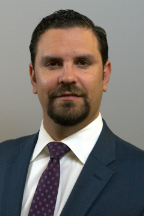 Schaumburg, IL (PRWEB) October 29, 2015
The Cook County law firm of Anderson & Associates, P.C. is proud to announce that Attorney Robert J. Boszko has been named a 2015 "Emerging Lawyer" in Illinois by Leading Lawyers.
Boszko's "Emerging Lawyers" recognition places him among the top up-and-coming Illinois attorneys who are 40 years old or younger or who have been practicing law for less than 10 years. To be named an "Emerging Lawyer" an attorney must demonstrate exceptional professional success within their legal career and must maintain high ethical standards.
Schaumburg divorce attorney Robert J. Boszko concentrates his practice in complex financial divorce and custody disputes. He graduated from Loyola University of Chicago with a B.S. in Psychology and he went on to obtain his J.D. and Tax Law Certificate from Loyola University Chicago School of Law. Boszko also earned a Divorce Mediation Certificate from Northwestern University School of Continuing Studies. In addition to family law, Boszko handles legal matters pertaining to real estate transactions and estate planning.
Boszko is a "Top Rated Divorce Attorney" on Avvo.com based on excellent peer endorsements and client reviews, and was named a 2014 "Top 10 Under 40" Family Law Attorney by the National Academy of Family Law Attorneys (NAFLA). He is an active member of the American Bar Association, the Illinois State Bar Association, Cook County Bar Association, and the Northwest Suburban Bar Association, where he serves as co-chair of the Young Lawyers Committee and on the association's Board of Governors.
About Anderson & Associates, P.C.:
The Cook County law firm of Anderson & Associates, P.C. is located in Schaumburg, Illinois. The experienced attorneys at Anderson & Associates, P.C. represent individuals within a wide-array of practice areas including: family law, bankruptcy, estate planning, and criminal law.
In addition to its main Schaumburg office, Anderson & Associates, P.C. has convenient Northern Illinois office locations in Wheaton, Orland Park, Northbrook, and Downtown Chicago. For over 25 years the attorneys at Anderson & Associates, P.C. have successfully advised, represented, and advocated for their clients. Call 847-995-9999 or fill out the online contact form to schedule an initial consultation today.