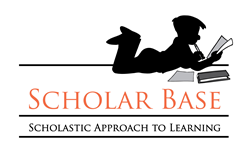 Storytelling is an art through which children will develop essential communication skills for life
Kuala Lumpur, Malaysia (PRWEB) September 08, 2014
Premier child enrichment centre, Scholar Base, today announces the success of their weeklong summer storytelling competition for developing confidence and communication skills in children. More information about Scholar Base's storytelling programmes can be found at http://scholar-base.com/storytelling.
Storytelling improves children's communication skills, as well as their ability to relate to the world around them. In fact, research presented this month at the American Psychological Association's 122nd Annual Convention in Washington DC found that exposure to narrative fiction develops one's ability to understand the thoughts and emotions of others. Furthermore, a new report from the Society for Personality and Social Psychology explains that children are better able to anticipate future outcomes, reflect on past situations and gain insight into their own experiences when they relate to a character in a story.
Poh Lee, Scholar Base's programme director, explains that Asian culture encourages children to be humble, quiet and respectful of their elders. As a result, many Malaysian children are public-shy and uncomfortable speaking in front of groups. However, more Asian parents are recognising the importance of self-expression and are eager to nurture this aspect of development in their children by enrolling them in public speaking or drama classes.
Scholar Base's annual summer storytelling competition is aimed at offering children a rewarding experience while allowing them to develop their confidence in public speaking. Poh Lee commented:
"Although children may initially be nervous in front of an audience, memorising their lines allows them to deliver their presentation more smoothly and comfortably." She added:
"Practice makes perfect and, with enough practice, storytelling can become second nature."
Scholar Base identifies four benefits of developing storytelling abilities from an early age:
Self-Expression: Children love stories and have no qualms when it comes to sharing their experience. By relating a story, children develop their unique presentation style without being dependant on the pace or turn of others.
Communication: Telling a story exercises a child's mind, as they have to pay close attention to the flow of the presentation and linkage between sentences.
Confidence-Building: Storytelling develops children's confidence. While the task may seem impossible or nerve-wracking initially, with encouragement and assurance they soon develop the confidence essential for public presentation.
Skill Development: It is important to reward and applaud children's presentations. When their presentation has been well-received, they have the courage to go beyond this milestone in the development of public speaking skills.
Scholar Base's recent competition saw the participation of children aged seven to fifteen and prizes were rewarded to the best storyteller, the most improved storyteller and the best effort storyteller.
William Chin, director, explains that through storytelling, children will develop successful communication skills for life. He commented:
"While presenting, children must be mindful of the sequential flow of their story, their articulation, body language, tone, pitch and even facial expression." He added:
"Storytelling is an art in and of itself."
Scholar Base's upcoming open house will showcase their students' storytelling abilities. More information about Scholar Base's open house is available at http://scholar-base.com/.
About Scholar Base:
Founded in Malaysia in 2005, Scholar Base takes a holistic approach to learning, offering children supplementary English Literature education with an emphasis on the creative side of literacy.
Scholar Base's teachers use a fun and creative approach to ensure that children enjoy learning in developing their reading, writing and communication skills. Now with three chapters, Scholar Base is gaining reputation in Kuala Lumpur as an enrichment centre, which prepares the children for their future success.
More information can be found at http://scholar-base.com/.