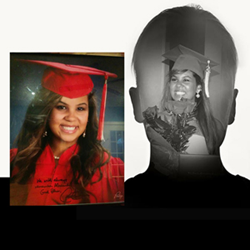 We lost Alexandria to a senseless act of violence, and this scholarship will help educate young people who want to prevent terrible tragedies like this from taking place in the future
Chicago, IL (PRWEB) July 13, 2016
Jusino Insurance Services, an Illinois-based insurance firm with offices serving families and business owners in and around the Cook County region, is initiating a charity event that will raise donations for a scholarship fund memorializing Alexandria Imani Burgos, an 18 year old college freshman struck down by a random act of gun violence.
Burgos attended Wilbur Wright College where she was earning a degree in social work. Her goal was to pursue a career in criminal justice, where she could help underprivileged children caught up in the system. The Burgos family has established the Alexandria Imani Burgos Scholarship at Wilbur Wright College, and the fund will benefit students whose goal is to become a social worker and improve outcomes for young people.
"We lost Alexandria to a senseless act of violence, and this scholarship will help educate young people who want to prevent terrible tragedies like this from taking place in the future," says Lisa Jusino, director and owner of Jusino Insurance Services.
To share Alexandria's story and gather support from families and business owners in the Chicago area, Jusino and her team have created a social media page and launched an email update system directed toward local community leaders and organizers. The Jusino Insurance team will also be producing a feature article telling Alexandria's story in the next issue of the firm's online magazine "Our Hometown": http://www.jusinoinsuranceservices.com/Our-Hometown-Magazine_41.
Jusino Insurance Services has worked with nearly a dozen Chicago area charities over the last two years as part of a permanent community involvement campaign called "Agents of Change." Going forward, the Jusino team will continue working with local causes and non-profits at the rate of one every 60 days.
Those who want to join Jusino Insurance and the Burgos family during the charity event to fund Alexandria's scholarship are invited to visit this page and make a contribution to the cause: http://www.jusinoinsuranceservices.com/In-Memory-of-Alexandria-Let-Us-Raise-Other-Heroes_25_community_cause. Those who want to review the previous charities and non-profits supported by Jusino Insurance can access the firm's Community Causes list here: http://www.jusinoinsuranceservices.com/community-cause?page=1.
About Jusino Insurance Services
Elizabeth Jusino has been with Allstate for over 25 years. Her tenure and experience has allowed her to not only understand the ins-and-outs of insurance, but also to service hundreds of families regarding a full range of protection needs. Elizabeth and her team of experts are committed to helping clients protect the things that are important – family, home, car, boat and more. The Jusino Insurance team can also help clients prepare a strategy to achieve their financial goals. To contact an expert at Jusino Insurance Services, visit http://www.jusinoinsuranceservices.com/ or call (312) 850-0775.