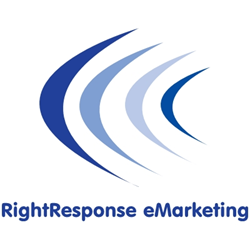 We are excited about participating in the College and Career Night because it allowed us to share information about how Horizon Scholarship Services is helping students successfully find and apply for free funding to support their educational goals.
CLARKSVILLE, Tenn. (PRWEB) September 30, 2015
Horizon Scholarship Services is pleased to announce its recent participation in the 2015 Clarksville Montgomery County School System's College and Career Night. The event was held from 6 to 8 p.m. on September 21 at Austin Peay State University's Foy Fitness Center.
More than 1500 students and their parents attended the annual countywide event. Participating high schools included Clarksville High, Kenwood High, Montgomery Central High, Northeast High, Northwest High, Rossview High, West Creek High, and CMCSS Middle College. In addition, students from local private schools, Fort Campbell High School, and surrounding counties were also invited to attend.
"We are excited about participating in the College and Career Night because it allowed us to share information about how Horizon Scholarship Services is helping students successfully find and apply for funding to support their educational goals," says Founder Tracy Barbour. "It also enabled us to educate students about how they may be able to win scholarships even if they don't have straight As or are not a star athlete."
Horizon Scholarship Services is a free program that specializes in providing research, consulting and other resources to help high school and current college students obtain grants and scholarships to fund their higher education. Horizon seeks to augment the services of school guidance counselors who are often limited on the amount of time and assistance they can provide students. By providing in-depth research, information and expert advice, Horizon makes the scholarship application process faster, easier and more productive for students.
In addition to working with high school seniors and college students, Horizon also offers a Scholarship Prep Program to help high school juniors better position themselves to obtain scholarships when they graduate. The Scholarship Prep Program concentrates on specific areas that students should address during their junior year in order to be in the strongest position to win scholarships, grants and other aid to fund their college education. Some of the important aspects that Horizon will focus on include leveraging the SAT or ACT, maintaining high academic standards, building a strong student resume, securing references/recommendations, researching colleges and scholarship opportunities, and targeting the most appropriate types of scholarships.
"During the junior year, it is important that students take advantage of the time they have to focus their efforts when researching and pursuing college scholarships," Barbour says. "Our program gives students a head start, so they can maximize their efforts during the school year as well as next summer. This will help them win the most possible scholarship funds to facilitate their efforts to obtain a college education."
The Scholarship Prep Program, along with Horizon's other services are available free of charge. For more information about Horizon and its college scholarship research and coaching services, please visit http://www.horizonscholarshipservices.com.
About Horizon Scholarship Services
Horizon Scholarship Services provides research and coaching services to help high school and college students find and apply for scholarships to attend college. Horizon has been assisting students with scholarship research and applications for almost 20 years through its parent company, RightResponse eMarketing. RightResponse has helped students apply for and win more than $500,000 worth of scholarships, grants, fellowships and other aid. This includes "full-tuition" scholarships for public universities, financial packages for private institutions such as Vanderbilt University, and even funding for graduate school. RightResponse eMarketing specializes in helping businesses capitalize on technology to broaden their reach, increase sales, reduce marketing costs and boost their profits. For individuals, the company provides professional resumes, cover letters, biographies and profiles, as well as personalized college scholarship research and consulting services. Based in Clarksville, Tenn., RightResponse provides a variety of research, writing and consulting services to clients worldwide.