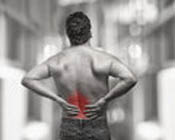 Thermobalancing therapy provides chronic back pain and sciatica relief, letting people enjoy their life again.
London, GB (PRWEB) August 14, 2014
The decision to consider back surgery should always come after trying non-surgical or "conservative" options, says a recent issue of the Harvard Medical School Harvard Men's Health Watch. Long courses of medications and back surgeries are offered too often, and people end up experiencing their nasty side effects and complications, while Thermobalancing therapy can provide lasting pain relief naturally, Fine Treatment reveals.
According to the article 'Make sure back surgery is the right treatment choice,' dated August 10, 2014, in the Filipino Reporter, in spinal fusion, the surgeon joins two adjacent vertebrae to form a single unit, which may involve metal screws and rods to stabilize the spine. Unfortunately, spinal fusion, a major operation that often fails to offer a lasting solution, has become the poster child for expensive, risky and unnecessary back surgery - in spite of this, the number of spinal fusion has risen sharply over the years, says the health letter.
Dr. Steven Atlas, an associate professor of Medicine at Harvard Medical School, says, "Based on the evidence, the indications for fusion are few and far between, but that doesn't stop surgeons from doing them or patients from getting them." But men with aging spines should be wary of fusion and its false promises, he adds.
The relief may last only a few years before the condition worsens again. For instance the article 'Deadly massages,' August 11, 2014, in The Philippine Star, explores a story of a man whose life was in pain for many years, "For most of my adult life, I've lived with lower back pain as a result of a congenital gap in my spinal column that led to a surgery at age 16."
Dr. Allen's therapeutic device relieves sciatica and lower back pain naturally. It often becomes unnecessary to use other natural treatment options, and what is very important people can avoid potentially harmful long-term courses of painkillers and risky back surgeries. This video shows how easy it is to use Dr. Allen's Device for the lower spine treatment: http://www.youtube.com/watch?v=6WwI1TvlXOs.
"Dr. Allen's therapeutic device must cover the sore area at the back," says Dr. Simon Allen, the founder of Fine Treatment. "Thermobalancing therapy provides chronic back pain and sciatica relief, letting people enjoy their life again."
For details, please visit Fine Treatment at http://finetreatment.com/sciatica-treatment-sciatica-pain-relief/.
About Dr. Simon Allen and Fine Treatment:
Dr. Simon Allen, MD, PhD, Academician, member of the ATA, is a highly experienced medical professional. He specializes in internal medicine. He has treated a wide range of chronic diseases, including patients after a heart attack, with kidneys problems, including kidney stones disease, prostate and spine conditions, as well as metabolic disorders.
Fine Treatment supports global customer outreach, and ensures international availability of Dr. Allen's Devices for the treatment of chronic prostatitis and BPH, coronary heart disease, for dissolving kidney stones, as well as for easing headaches, dizziness, and relieving lower back pain and sciatica.