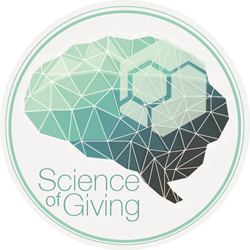 Research documents an important link between elevation and a person's willingness to help someone else.
Seattle, WA (PRWEB) May 21, 2014
TisBest Philanthropy announces the release of the second article in the Science of Giving Series, Why Elevation Changes Your Behavior. This carefully researched article explains how elevation, also known as the "warm glow effect," influences helping behavior in humans.
"Elevation describes the pleasant, fuzzy feeling we get when we witness one person doing something kind or compassionate for another," says TisBest Education & Charities Manager Karli Larson. "Research documents an important link between that feeling and a person's willingness to help someone else. This link has compelling implications for everything from family relationships to philanthropic behavior, which we explore in this Science of Giving article."
TisBest Philanthropy is the leading provider of charity gift cards, donation gifts that allow the gift card recipient to direct the funds from the card to a charitable cause they feel passionate about. TisBest is also the creator of the DiscoverGiving program, the only education program for elementary school students that uses charity gift cards as a tool to give children a hands-on experience with prosocial skills.
"We've made it our mission to understand why people give and how giving may benefit their lives and the lives of others," said TisBest Executive Director Jon Siegel. "In our six-month Science of Giving series we're able to share some of what we've learned with our community. We believe this series also has important implications for businesses that give gifts to clients and employees."
The first post in the series, What We Talk About When We Talk About Altruism, was released April 15, 2014 and can be accessed by visiting the TisBest blog. The remaining four articles will be released on the third Tuesday of each month, through September 2014.
Click here to read the latest article, How Elevation Changes Your Behavior.
About TisBest Philanthropy:
TisBest Philanthropy is a 501(c)(3) nonprofit organization dedicated to fostering the growth of non-material gift-giving. TisBest created charity gift cards in 2007. Charity gift cards work like conventional gift cards, but with one important exception: the recipient of a charity gift card "spends" it by choosing a charity to receive the funds. With a TisBest Charity Gift Card, you make the donation and your recipient decides how to spend the donation, choosing from TisBest's 300+ charity partners.
TisBest cards are customizable at no additional cost, and have become increasingly popular as consumer and business gifts. Learn more at http://www.tisbest.org.