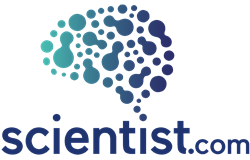 "We wanted to recognize undergrad scientists for their contribution to research grant revenue, which often far surpasses the funding generated by collegiate athletic programs." — Dan Kagan, PhD, President and COO at Scientist.com
SAN DIEGO (PRWEB) January 17, 2023
Scientist.com, the biopharma industry's leading R&D marketplace, today announced that 10 undergraduate STEM (Science, Technology, Engineering and Math) students have been chosen as recipients of the inaugural Scientist.com STEM Research NIL Award. The award enables STEM undergrads conducting research within an academic laboratory to be compensated for their work much like collegiate athletes are now compensated under the NCAA's 2019 NIL rule. The grant winners were selected from over 100 applicants, comprising students from 60 universities. Each of the award recipients are college juniors or seniors who have secured a laboratory research position for 2023.
"We wanted to recognize undergrad scientists for their contribution to research grant revenue, which often far surpasses the funding generated by collegiate athletic programs," stated Dan Kagan, PhD, President and COO at Scientist.com. "To highlight the discrepancy, we chose to provide this award as a NIL grant instead of a traditional scholarship. We believe student researchers should be treated as equals to student athletes."
Twenty major US universities generated over $1 billion in 2022 in research grant revenue, including University of California, Los Angeles (UCLA) and University of California, San Diego (UCSD), who both drew in around $1.4B.
For a full list of recipients of the Scientist STEM Research NIL Award, visit https://www.info.scientist.com/nil-award-winners
To learn more about the program, visit https://www.info.scientist.com/scholarships
About Scientist.com
Scientist.com's mission is to empower and connect scientists worldwide. The company's digital research platform combines a custom-built, cloud native technology stack with white-glove customer and scientific support to enable scientists to run more innovative experiments in less time and at lower cost. Scientist.com leverages internally developed machine learning models to provide actionable insights that improve operational efficiency and effective research management. Scientist.com connects the world's top pharmaceutical companies, biotechnology companies and the US National Institutes of Health (NIH) to the world's largest network of scientific suppliers.
Join Scientist.com on social media: YouTube, LinkedIn, Twitter, Facebook and Instagram.