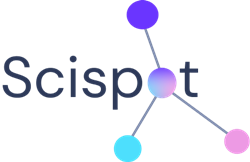 "Scientists and lab managers no longer have to worry about unexpectedly running out of reagents or wasting time reordering items," said Satya Singh
KITCHENER, Ontario (PRWEB) December 13, 2022
Scispot, a tech stack for modern biostartups, has partnered with Quartzy, the leading lab supply management platform. Scispot's user-friendly tech stack allows biostartups and scaleups to customize workflows, integrate data from hundreds of sources, and automate inventory management. Quartzy's award-winning cloud-based connected lab platform combines supply requests, up to date inventory management, shopping and purchasing. All in a single platform.
Many labs use electronic lab notebooks (ELNs) and laboratory information management systems (LIMS) that do not integrate with product inventory and ordering systems. This makes it difficult to connect inventory with experiment execution and automate product re-ordering and inventory management.
"With Quartzy's connected lab platform scientists and lab managers can reach their eureka moment faster by centralizing lab management processes, improving operations efficiency, and reducing time to discovery. We've taken this one step further with our Scispot partnership", said Adam Regelmann, co-founder and Chief Product Officer, Quartzy.
Quartzy and Scispot have come together to link experiments with inventory management and ordering. Now when biostartups add an inventory item in Quartzy, the item automatically syncs to Scispot's Labsheets. Startups can then use Scispot to create an order request in Quartzy. Moreover, researchers can set up automated re-ordering when an item is used in an experiment or when the quantity falls below a specified threshold. Scispot also notifies users when reagents are running low.
"This partnership allows biostartups to integrate and automate the management of their experimental workflows and inventory all in one spot. Scientists and lab managers no longer have to worry about unexpectedly running out of reagents or wasting time reordering items," said Satya Singh, co-founder & President, Scispot.
Sign up on Scispot to automate your experiment workflows and inventory management.
ABOUT SCISPOT
Scispot, a Y Combinator-backed life science informatics company based in the Kitchener-Waterloo area, has created the first tech stack to enable TechBio revolution. Scispot's tech stack is a blueprint to make biotech R&D "templatizable" and programmable, with a digitization and automation suite, built-in workflow templates, and tools to collaborate with internal and external partners. To learn more, visit http://www.scispot.com or book a product demo.
ABOUT QUARTZY
Quartzy is the world's leading lab productivity solution. Founded in 2011, Quartzy has raised more than $40M from Khosla Ventures, Eminence Capital, Y Combinator, and others for its inventory management and order request software systems. Beyond a procure-to-pay solution, Quartzy helps scientists manage the unique workflow of a laboratory - requesting lab supplies and reagents, approving purchasing and tracking the procurement process, and keeping an accurate inventory so that next experiment isn't delayed. Learn more about Quartzy at http://www.quartzy.com.