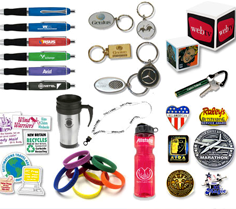 new york, new york (PRWEB) October 31, 2013
Following nearly 15 years of steady growth and relationships with more than 30,000 clients worldwide, Score Promotions is looking westward to extend the reach of its line of high-quality promotional products. The Toronto-based company, with regional offices in New York and China, has partnered with Cottage Lake Promotions to better serve the branding and marketing needs of organizations in Western Canada.
The newly formed partnership will see Cottage Lake Promotions serve as a regional sales arm for Score Promotions, which will in turn provide access to its well-established infrastructure and superior product line. Cottage Lake Promotions is based in Alberta, Canada and hopes to expand its client base in the region through the new strategic partnership.
As one of the largest promotional products companies in Canada, Score Promotions has established strong ties with suppliers both domestically and around the world. The Company's insistence on working with only reliable, reputable suppliers has helped it meet the needs of a diverse clientele, which includes non-profit organizations, schools, sports leagues, large corporations and small businesses, among others. A superior design team and massive warehousing facility allow Score Promotions to perform laser engraving, pad printing and heat transfer in-house, for a wide variety of custom branding efforts and promotional campaigns.
With a satellite office in New York, Score Promotions is able to fulfill the branding needs of US-based clients. However, the partnership with Cottage Lake Promotions represents an attractive opportunity to access a new and currently underserved market. Score Promotions' extensive product line, integrated logistical solutions and significant purchasing power will provide Western-Canadian clients with valuable branding and customization capabilities. Cottage Lake Promotions, meanwhile, will be able to complement its customer-centric approach with the resources and reputation that only one of Canada's largest promotional products companies could provide.
About Score Promotions
Established in 1999 with the goal of becoming the promotional product industry's leading service provider, Score Promotional Marketing Inc., operating under Score Promotions, today supports the unique branding and marketing initiatives of clients large and small. The Company employs a large, enthusiastic team that performs a variety of creative and production services designed to elevate the client's brand to the next level. Currently Score Promotions maintains a catalogue of more than 10,000 promotional products, stocked with such well-established brands as Nike, Adidas, Reebok, Bugatti, Titleist, Stormtech, Tommy Hilfiger and Calvin Klein.