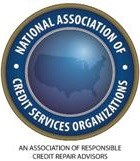 Since 2007, NACSO has been building a sustainable organization to standardize the credit service industry.
(PRWEB) August 20, 2013
Today, the National Association of Credit Services Organizations (NACSO) announced that Scoreinc.com is the first vendor member accepted by the organization.
"As the leading provider of software, processing and consulting to the credit repair industry, we are proud to have stepped forward to be the first vendor member of NACSO. Scoreinc.com is committed to NACSO's vision of strengthening the membership, compliance resources, consumer protection, financial education initiatives, membership services, and public policy initiatives of the credit repair industry," according to company owners Joshua Carmona and Joel S. Pate.
"Since 2007, NACSO has been building a sustainable organization to standardize the credit service industry. Over the past five years, we have built a strong foundation to grow a solid organization from the ground up. We are proud to see the industry make leaps and bounds in over these years," according to NACSO president Randall Chestnut.
"We think it's important to work as a group to benefit one another, and ultimately strengthen the credit repair industry that we all are invested in. We are excited to be apart of NACSO. Additionally, we will be reaching out to all Score non-members to encourage them to join the group, and put forth the effort that we all need to, in order to protect this great industry!" Pate stated during a recent interview.
"To this end, Score will be hosting a membership drive to all of its ScoreWay Turnkey Credit Repair Business Solution customers and non-customers to increase the NACSO's membership. The initial launch of this effort will be held on Thursday August 29th 2013. We welcome all credit repair companies to attend this Webinar to determine for yourself if membership with NACSO is the right thing to do for your company and your industry," according to Score's founder Joshua Carmona.
Pate, as the founding chairman of a real estate industry trade association, states: "It is always important to make sure that a trade association is formed properly, for the purpose of building and protecting the industry, and not one or more individuals. NACSO meets and exceeds these important requirements."
NACSO is organized as a 501c6 Non Profit organization - All monies contributed to NACSO remain for the benefit of the industry, no money at any time gets paid to Board Members for any reason.
Nick Owens is a registered Lobbyist and will be continuing to represent NACSO's interest in Washington D.C., and through out the U.S.
According to NACSO's current president Randall Chestnut, "We were excited that Score was the first to respond to our request for Vendor members and also agreed to an aggressive monthly contribution in excess of the dues to help NACSO meets its mission to standardize the credit service industry. As we strive to continue to protect consumers' right to accurate credit reporting, we are proud to be a part of this industry in these exciting, yet challenging times."
To register for the this "Discover NACSO The Credit Repair Industry Trade Association Webinar", please visit http://scoreinc.com/webinar/nacso_registration.html or call at 877-876-5921.