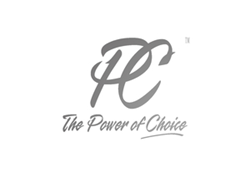 "In California alone, one patient dies on average every 16 days in a residential treatment facility. This is unacceptable."
Santa Monica, CA (PRWEB) September 13, 2017
Scott Pilara, founder of The Power of Choice™, the first concierge substance abuse and holistic wellness provider in the United States, announced today that to commemorate National Alcohol and Addiction Awareness Month, he will offer his new book, Drug Rehab: The 5 Things You Absolutely Need to Know Before You Go, free to the public on Amazon.com from September 13th-17th, as well as on iBooks for the remainder of the month.
"I wrote this book with the intention of assisting those who are beginning the process of seeking treatment. I present some fundamental principles that will hopefully keep people safe while helping them to find an effective treatment option, but also to shed some light on what goes on behind closed doors within this troubled industry. In California alone, one patient dies on average every 16 days in a residential treatment facility. This is unacceptable."
"Residential and outpatient drug treatment is a failed system due to the shortcomings of managed care, and also because of the one size fits all approach to treating addiction that most rehab facilities employ. Patient fatalities, insurance fraud, false advertising, self-referral, patient brokering, and profiteering off of the use of expensive and unnecessary medical tests are daily occurrences at treatment facilities nationwide," observed Pilara. Because health insurers are required to pay for addiction and mental health treatment and are prohibited from denying coverage due to a preexisting condition, anyone who has health insurance is helping to subsidize this sector of the healthcare system through increased premiums.
"Addiction in all of its forms is currently the biggest health problem facing our country, and addiction treatment is a $35 billion industry operating without any performance standards whatsoever," remarked Pilara. "Over 2 million people a year seek treatment for substance abuse, and very few have any idea of what they are walking into when they enter a rehab facility or know what questions they should be asking before beginning a treatment program."
About The Power of Choice™
Founded in 2008 and headquartered in Santa Monica, California, The Power of Choice is the first concierge substance abuse treatment provider in the U.S., and a leader in holistic wellness retreats and services. For more information, please visit http://www.thepowerofchoice.com.
Contacts
The Power of Choice™
Media Relations
888-407-7758
info@thepowerofchoice.com
http://www.thepowerofchoice.com