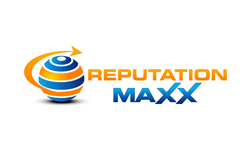 Scottsdale, AZ (PRWEB) July 08, 2014
Every business hopes to expand at some point during its time of operation. After a number of smaller expansions, the Scottsdale reputation management firm of Reputation Maxx is proud to announce that it has expanded in a big way – to a new office space in a building located near Deer Valley Airport.
"I've taken this business from a home-based business to shared office space and now to our own office space," said reputation expert and CEO of Reputation Maxx, Walter Halicki. "It truly is a dream come true. We pride ourselves on offering a product and a service that truly works, and we are thankful for all of our clients who have stood the test of time with us."
Online reputation management is a relatively new industry, with reputation management firms offering a wide variety of services including: content management, social media management, promotional services, public relations and much more. In the ever-changing digital world that is at the mercy of Google and other search engine updates, many companies have not been able to adapt quickly enough.
"It's a full time job just keeping up with what's going on in the cyber universe," said President of Reputation Maxx, Walter Halicki, Jr. "We are constantly educating ourselves about the newest developments with search engine optimization, content creation and dispersal and much more. We take our job very seriously and want our clients to be completely satisfied with our services."
Scottsdale reputation management firm Reputation Maxx offers a wide variety of services including its Media Blitz package, which is perfect for both individuals and businesses looking to promote a message, product, service or anything else to the world. If a company or person is struggling with a negative online presence, Reputation Maxx's trademarked Reputation Rescue™ package can clean up the way that the client looks online. Reputation Maxx also offers logo creation, responsive website design and a host of other services to make it a one-stop shop for everything a business or individual needs to have a sparkling and professional-looking online appearance.
Reputation Maxx is a part of a fine family of companies including JW Maxx Solutions in Phoenix, and Enterate Ahora and Prensa Ahora in Mexico. For more information about these and the many other services that Reputation Maxx provides, visit https://reputationmaxx.com/.