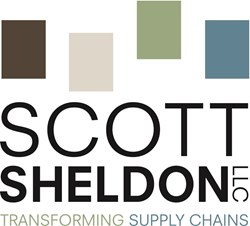 I am excited to be a Chairperson for the sessions, noted Scott Spyker.
Medina, OH (PRWEB) July 30, 2013
Scott Sheldon, LLC is an official sponsor of LogiPharma 2013, September 17th – 19th. Making their debut appearance at the life sciences supply chain management conference, the Scott Sheldon Team will be traveling to Princeton, New Jersey.
"I am excited to be a Chairperson for the sessions," noted Scott Spyker, president and CEO of the consulting firm. "Getting our name, quality reputation, and mostly our ideas out there is as important as educating ourselves on the industry—LogiPharma allows us to do both."
The company will be supplementing their sponsorship of the show with a three-series white paper, the first installment to be released as early as next month. "It poses a bold argument and will raise eyebrows, at the very least," commented Rich Wroclawski, Vice President of Operations.
Director of Global Business Development, Mary Ellen Mattison, commented, "We are very excited about LogiPharma 2013. We're not trying to steal the show or anything, but we have a surprise that might blow a few minds. Be sure to visit us at Booth #8."
LogiPharma calls executives to come together for the world's premier end-to-end supply chain management conference for the life sciences industry. Sessions will cover sterilization, risk management, supply chain segmentation, emerging markets and more.
About Scott Sheldon, LLC.
Scott Spyker began the supply chain and logistics firm in 2004 in order to give a personal consulting experience to each and every client. Headquartered in Medina, OH the company prides their international experience across many industries—specializing in Healthcare & Life Sciences, CPG & Retail, and Industrial verticals.
Visit the website to learn more: http://www.scott-sheldon.com