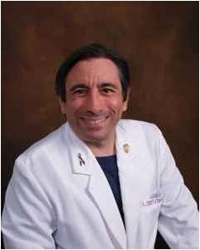 Why live in pain?
Orange County, CA (PRWEB) March 24, 2014
Dr. Scott Stoney of California Rehabilitation and Pain Management in Newport Beach, CA, was honored to receive The Compassionate Doctor Recognition Award for 2013 by Vitals. Dr. Scott Stoney has made a revolutionary change to the way pain management works and his ability to empathize with his patients is why he has been recognized with this award for the fourth year in a row.
Dr. Scott Stoney has been able to transcend traditional pain management techniques and find relief for patients suffering from intractable pain. His motto is "Why Live in Pain?" Patients are examined by real time ultrasound techniques that show the problem areas of the muscle, nerve and disc of the spine. The ultrasound allows an advantage of being able to place injections in different angles; no other physician performs injections this way. The medications injected depend upon the specific ailment and this is where Dr. Stoney's expertise of pain management is vital. In order to further ease a patient's discomfort, he uses a numbing spray for those sensitive to needles and he places the medications exactly in the areas needed for pain relief. The recovery time is so fast that patients can drive home after the procedure. Relief from the pain can range from instantaneous to a few weeks. When looking for a pain management specialist, one cannot go wrong with Dr. Stoney's revolutionary way to a cure. Dr. Stoney has written several publications about pain in international pain management journals. Dr. Stoney even uses hypnosis to treat chronic pain because his main goal is to have the patient walk out with less pain.
Pain Treatment is a journey but unfortunately other physicians do not understand the pain their patients are going through. That is why Dr. Stoney is commonly called a hero on message blogs, because he knows how to empathize with patients since he had to deal with pain management in his own life as a young child. Dr. Stoney was awarded the Most Compassionate Physician award for 2013 by Vitals.
Vitals is a website that collects information on doctors and turns this information into useful knowledge that in turn helps patients make better decisions about their health care providers. When patients are able to find the right doctor or health care facility, it leads to trusting relationships, improved care and better overall health.
About Vitals
Choosing a doctor is one of the most important personal decisions one can make. Yet, for too long the process has been frustrating and filled with unknowns. Vitals takes the guess work out of the question "Which doctor is best for me?" They provide people with powerful search tools and comprehensive information on doctors to help them make sense of their choices quickly and with confidence.
Scott Stoney, MD
California Rehabilitation and Pain Management
http://www.CaliforniaRehab.com
949-548-4580