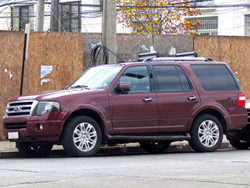 We are now working with several new car junk yards in Lincoln, NE to establish more inventory for consumers as well as a better price structure for classic components
Lincoln, NE (PRWEB) August 19, 2015
More consumers are now using various Internet resources to locate used automobile components from local suppliers in the U.S. The LocateCarParts.com company is now able to feature scrap yards in Lincoln, NE inside of it searchable web database of domestic and non-domestic suppliers. The new yards entered into the company search system can be reviewed at http://locatecarparts.com/scrap-yards-in-lincoln-ne.
The broad listing of companies that consumers will now be able to access for inventory and direct pricing are located inside Lancaster County. The yard owners are able to deliver ordered components to the towns of Walton, Hickman, Cheney, Agnew, Malcolm, Denton and Hallam when orders originate from the LCP website.
"We are now working with several new car junk yards in Lincoln, NE to establish more inventory for consumers as well as a better price structure for classic components," one rep at the LocateCarParts.com website said.
One of the immediate benefits that American vehicle component buyers will receive when exploring the new listing of Nebraska yards is the freshly adjusted inventory. Instead of only providing lists of automobile components, auto junk yards in Lincoln are capable of supplying RV and motorcycle components in used condition.
"The Lincoln area providers of components that we have added to our statewide search system now provide updated inventory two times daily," said the rep.
The Locate Car Parts website is now available to explore using an iOS, Windows or Android smartphone. The price finder that exists on the homepage can be utilized with any popular mobile phone to quickly search or compare parts pricing.
About LocateCarParts.com
The LocateCarParts.com company has secured brand new contracts with local and regional vehicle component suppliers in North America. The company is now making it possible for more consumers to find classic vehicle components at a lower price. The LocateCarParts.com company has a dedicated portal that is searchable by unique part numbers, VIN numbers and other identifiers to quickly find in stock auto parts in used condition.