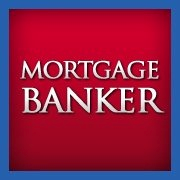 Scratch and dent residential mortgage loans purchaser buys loans fast call 877-889-7474
(PRWEB) January 10, 2014
Mortgage banker consultants AnikimCreditCorp.com assist small to mid-size mortgage bankers and credit unions with mortgage related issues. Being a scratch and dent residential mortgage loan purchaser helps the clients they represent clear their warehouse lines in order continue business as usual. But unlike many other companies that only looking to purchase scratch and dent loans, the consulting firm maintains a respectable "market price" for the loans they acquire. In fact, the firm's partners are looking for top quality credit overlay fall out loans, and as long as they are of good quality, the company selling the loan will receive very close to market price. Apart from purchasing FHA insured credit overlay fallout loans, the consulting firm's partners are also willing to provide warehouse lines giving the ability for new bankers to fund loans own their own. It can be difficult for some to transition from broker to banker and the consulting firm can help these companies with making the change.
The consulting firm utilizes internet marketing professionals to promote the new addition to their team. The mortgage banker consultants posts information about selling these types of mortgage loans Social media websites, video sharing sites, and mortgage banking. The firm is always searching for those looking for mortgage banker branch opportunities everywhere in the county to partner them with a direct lender. The mortgage consulting firm continues its expansion online, and throughout the mortgage community looking to build relationships. To learn more about the firm, or to further understand the scratch and dent loan definition, contact the company directly and speak with an acquisition executive.
The new team of scratch and dent loan purchasers located in Orange County has a combined experience of 40 years in the finance industry. The have hundreds of contacts they have accumulated over the years and will be able to use those contacts to grow AnikimCreditCorp.com's scratch and dent division. The team will also be contacting warehouse lines to advise them of their service as it pertains to scratch and dent loan sales. The new members are looking to build new relationships with mortgage bankers and credit unions that may need assistance loans that may have investor overlays. Although the process of buying these loans may seem complicated, the consultants are happy to assist these mortgage companies sell their loans, making the process as clear as it can be. Here are some simple steps to follow when a company is in need selling a loan. Approval on a price generally takes 24 hours, if the price is agreed them an LOI is sent. Once the LOI is signed and the file is uploaded, then as long as all underwriting conditions are met, the deal is funded. Sometimes pricing may change when finial underwriting is taken place, but as long as complete package is delivered in the beginning, there is usually not many surprises.
About the company: AnikimCreditCorp.com was started after the mortgage crisis to help struggling loan officers and net branches find mortgage banks that were able to sustain through the tough times. Mortgage industry expert Kevin Leonard has built relationships with bankers and brokers throughout the country, and helps place mortgage loan officers with jobs and branch opportunities. The company also helps connect some of their banker clients with scratch and dent loan buyers to help clear warehouse lines.
Contact: Mason Baxter
Phone: 877-889-7474