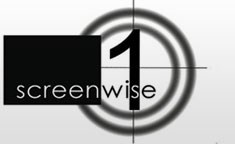 85% of an actor's career long income will come from film and TV work.
Sydney, NSW (PRWEB) September 16, 2013
Statistics show that 85% of an actor's career long income will come from film and TV work. Screenwise Acting School has consequently developed their two year, full time, Diploma of Screen Acting course so that emerging actors have the best chance possible at obtaining paid acting work.
Actors nowadays must therefore be highly skilled in the technical aspects of screen acting found on set as well as equipped to work in an industry where screen content is on the rise. They must also be capable of working for a number of different screen content platforms.
Screen content, particularly on the small screen, is on the rise. Whereas once screen acting jobs were limited to film and TV drama roles, there is now a wealth of presenting roles for reality programs, commercials, internet content and even video games available on numerous devices.
An actor needs to be highly skilled in the on set technical aspects such as shooting out of sequence, continuity, camera shots and angles, hitting marks, cheating eyelines and many other screen-specific skills.
Screenwise's Diploma of Screen Acting mixes a strong academic element with hard-nosed professionalism, providing total focus and immersion training in the unique skills and techniques required for screen acting to meet the demands of the industry.
Applications are now open for Screenwise's 2014 Diploma of Screen Acting and close on 15 November 2013.
Other Screenwise Acting Courses:
Showreel Course - One Year Part Time.
Screenwise's popular Showreel Course offers students hands on screen acting training and a professional Showreel on completion Auditions are now open for the January 2014 Showreel Course.
Screen Acting Beginners with George Spartels.
This short course covers all the Screen Acting Basics including improvisation, actions, objectives, motivation, interpretation and scene analysis. There are two Courses commencing 24 October and 26 October. One three hour class on Thursday evenings or Saturday morning for six weeks.
Screen Acting Intermediate with Alan Flower.
This intermediate course focuses on methods that will help you present in auditions, and on set, as the unique you in a relaxed, focused, and charismatic way. Course commences 22 October. One three hour Tuesday evening class for six weeks.
Screen Acting Advanced with director Ben Mathews.
Students explore scene work with the technical requirements for acting on screen. Course commences 22 October. One three hour Tuesday evening class for six weeks.
Audition and Screen Test Workshop with Rhonnda Findleton.
Everything you need to know to conquer your next Audition and Screen Test. Starts Tuesday 22 October. One three hour evening class for six weeks.
Masterclass Worship The Divine Detail with Denise Roberts.
Anyone can learn the lines but it takes a highly skilled Actor to build an illusion. A one day actors intensive on Saturday 16 November.
Masterclass Intensive with A Place To Call Home director Lynn Hegarty.
Back by popular demand, this workshop provides a unique opportunity to perform scenes and improve screen acting performance skills in a supportive, adventurous, risk taking and fun environment. Course consists of one eight hour workshop on Saturday 7 December.
To find out more about Screenwise's short courses and masterclass intensives, visit http://screenwise.com.au/acting-courses/
About Screenwise:
Screenwise was established thirteen years ago to provide specialist, career-focused training in acting for film & television. Overseen by Denise Roberts (Wonderland, Mrs Biggs, Packed To The Rafters, Blood Brothers, Always Greener, GP), Screenwise employs top industry professionals - award-winning actors, directors and casting consultants - who are articulate and inspirational tutors.
In 2011, Screenwise made history when it became the first Government Accredited Registered Training Organisation to offer a two year Diploma of Screen Acting.
Screenwise is a boutique drama school specifically designed to teach the art of screen acting. The school attracts students from around the country and the globe. Alumni include high profile actors such as Chris Hemsworth, Todd Lasance, Isabel Lucas, Ashleigh Cummings, Christian Clark, George Houvardas, Tabrett Bethell, Yvonne Strahovski, Stef Dawson, Meegan Warner and Andy Whitfield.