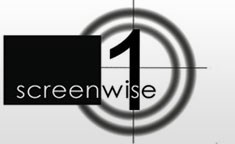 Geoffrey Nottage has directed over 344 episodes of Home And Away since 2004 and continues to be a resident director on the show.
Sydney, NSW (PRWEB) January 17, 2014
Home And Away is the flagship of Channel 7. Many of Australia's international film stars got their start thanks to this highly popular TV Serial. Todd Lasance, Chris Hemsworth, Isla Fisher, Tamsin Sursok, Melissa George, Axle Whitehead, Lincoln Lewis, and many more have been given international recognition due to their popularity on Home And Away.
Film, Television Writer, Director & Producer, and considered one of the rare breed of actors' director, Geoffrey Nottage has been directing Home And Away from the 16th February 2004. Since then, he has directed over 344 episodes and continues to be a resident director on the popular show.
The Actors Intensive Workshop with Director Geoffrey Nottage will take place on Saturday the 1st of February 2014 from 9am - 5pm at Screenwise Studios, 84 - 86 Mary Street, Surry Hills, Sydney, NSW. The cost is $399 and applicants must submit a CV, headshot and Showreel to info(at)screenwise(dot)com(dot)au prior to paying online. Please note, this is a boutique style workshop and places are strictly limited to 16.
For applicants that want to take that next step to becoming a professional actor, or feel they need to relaunch their professional career, and don't have the time or desire to attend a formal training course such as Screenwise's 2 Year Full-time Diploma Of Screen Acting, then a current professional Showreel will be of great help.
Unlike some other showreel courses on offer, Screenwise's course not only provides a top professional showreel, shot on location by professional directors which is then passed on to the major Casting Agencies on completion, but the tuition and support provided by the school and its current industry working professional actors, directors and casting consultants for the duration of the course is second to none.
The key difference between Screenwise's Showreel Course, and simply paying a business to record a showreel, is that Screenwise Showreel graduates have the skills and confidence to back up the performances on their professional showreels at auditions and screen tests. Screenwise students have scored roles in countless TV dramas while studying at Screenwise.
The Screenwise Showreel Course is a part time, yearlong course that develops and refines screen acting skills required for a professional and competitive showreel. In the final stages of the course, students prepare for their showreel shoot under the guidance of industry professionals. Course costs are all inclusive and cover tuition, showreel shoot, professional director, editing and post production costs.
Screenwise boasts actors of the calibre of Todd Lasance (Spartacus, Cloudstreet), Tabrett Bethell (Legend Of The Seeker), Andy Whitfield (Spartacus), Chris Hemsworth (Thor), Ashleigh Cummings (Puberty Blues), Isabel Lucas (Transformers), Ed Kavalee (Thank God You're Here, NOVA 96.5), Meegan Warner (Turn), Stef Dawson (Mockingjay: The Hunger Games) and Christian Clark (Home & Away) amongst its students and high profile graduates.
For those ready to be a professional actor and take the next step, the Showreel Course is a must. For more information or to apply, please visit http://www.screenwise.com.au.
About Screenwise:
Screenwise offers a wide range of short and long-term acting courses tailored to suit beginner to advanced actors. Screenwise is a Government Accredited Registered Training Organisation employing award-winning, Actors, Directors, Producers, Casting Consultants and Technicians who are articulate and inspirational teachers. Screenwise is run by founding CEO and Australian actress Denise Roberts.