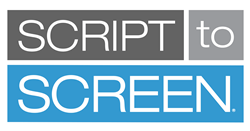 "Our job was to craft a campaign that would increase LES MILLS on Demand memberships to the level that the extremely high quality of their offerings deserves." -Ken Kerry, Executive Creative Director of Script to Screen.
LOS ANGELES (PRWEB) July 17, 2019
Script to Screen, a performance-driven marketing agency with 30 years of experience transforming products and services, such as Bare Minerals, Shark Rotator, Gwynnie Bee, and NutriSystem, into bestselling brands, launched a TV mid-form spot for Les Mills, creators of the world's most popular and best on-demand, evidence-based workouts, that has spiked an increase in business for the rising brand.
In November, Script to Screen was charged with reinforcing the LES MILLS On Demand brand to the US and increasing new members for its video streaming service. At the launch of the TV campaign in January, Les Mills' cost per trial signup was significantly below its acquisition targets.
Script to Screen created a dynamic, five-minute mid-form spot emphasizing the variety and custom nature of most of the 100+ exercises developed and promoted by the global company that boasts the world's best workouts, instructors and classes. All workouts are available on demand for each of its members.
"Les Mills has all the ingredients to be a massive success, featuring Les Mills program director Diana Mills, including great instructors as well as energizing and motivating music and images in its videos," said Ken Kerry, Executive Creative Director and Co-Founder of Script to Screen. "Our job was to craft a campaign that would increase LES MILLS On Demand memberships to the level that the extremely high quality of their offerings deserves."
The Script to Screen created and produced direct-to-consumer television mid-form spot for Les Mills stresses the breadth and variety of the company's workouts that are anywhere from 15 minutes to one-hour long. The ad also features the "Les Mills Squad" of active users, a positive and motivating community that helps each member by communicating about the exercises using the Les Mills app.
The ad offers a 30-day, free trial for anyone considering joining the Les Mills network.
About Script to Screen
Established in 1986, Script to Screen is an industry-leading Integrated Direct Response Agency, delivering a single, end-to-end solution for direct-to-consumer sales, lead generation, web traffic and conversions, and retail lift. Specializing in a strategic combination of cost-effective customer acquisition and brand building, Script to Screen has successfully collaborated with entrepreneurs and big brands alike to expand revenue channels and build businesses. Clients such as Keurig, Bare Escentuals, Nugenix, Beachbody, Bose, Comcast, Conair, Esteé Lauder, Guthy-Renker, Wahl, Lifelock, L'Oreal, Nescafé, Nutrisystem, philosophy, Omaha Steaks, SharkNinja, Tria Beauty, AAA, Pfizer are among the major companies that have turned to Script to Screen for creative strategy, messaging and production in all channels both offline and online of their DRTV campaigns.
For more information about Script to Screen, visit http://www.scripttoscreen.com
About Les Mills
LES MILLS™ On Demand (LMOD) gives everyone the freedom to work out whenever they want, wherever they are. All LES MILLS On Demand workouts are powered by science, a proven program of music, movement and instruction to keep you fit, strong and healthy.
LMOD features workouts from the world leaders in group fitness, who inspire millions of people to get moving every week, featuring everything from cardio, strength, HIIT training, dance, core, flexibility and barre. All workouts are structured to challenge, reward and drive results for any fitness level from beginner to athlete.
LES MILLS On Demand has a library of over 600 workouts and is free to download on iOS and Android. For more information, visit https://www.lesmills.com/ondemand/ @lesmillsondemand @lesmillstribe