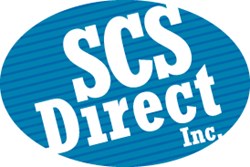 We are fortunate to have found such a great home for the business that means so much to us. We know our customers are in good hands!
Milford, CT (PRWEB) September 26, 2013
Camerons Products, a supplier of high quality stainless steel cookware and accessories was recently purchased in its entirety by SCS Direct Inc., a consumer products company based in Milford, CT.
"We are so excited for this next chapter for Camerons Products," shared Anne Malone, former President and owner of Camerons Products. "Chris and I have put our heart and soul into growing this business and are fortunate to have found such a great home for the business that means so much to us. We know our customers are in good hands!" Malone and her husband Chris will remain with the company in a consulting capacity throughout 2014.
In the meantime, Howard Greenspan, Owner of SCS Direct Inc. has big plans for the new entity Camerons Products LLC. The coming months will breathe new life into the core products, such as the stovetop smoker, smoker bags, cedar planks and grilling products, with updated branding and increased distribution in the mass market.
Camerons Products offers a wide variety of cooking items including: indoor and outdoor smokers, cookware, grills and accessories, Food Warmer products and more.
SCS Direct Inc. is a product development company and the mastermind behind bestselling brands that include: Ride Along Dolly Doll Bike Seats, Simple Cups, Deco, Good Cooking and many more. Camerons Products and SCS Direct Inc. will remain separate entities yet share resources such as marketing, warehouses and an integrated sales force. The two companies currently have products in countless independent stores and mass retailers such as: William Sonoma, Sur la Table, Big 5, BJ's Wholesale Clubs, Meijer, Toys 'R Us, Bed Bath and Beyond and more.
The sale and purchase of Camerons Products was brokered by Little White Dog Inc. based in Norwalk, CT. http://www.littlewhitedoginc.com.
For the full line of Camerons smoking and grilling products visit http://www.cameronsproducts.com.
About SCS Direct
SCS Direct was founded in 1998 to develop innovative products for consumers in the United States and Internationally. The SCS team focuses on finding little-known products and ideas; continually tweaking and improving them until they are marketable. Current products include various toys, housewares, electronics, outdoor living and infant care items. SCS Direct is ranked #296 on the 2012 Inc. 500 List of America's Fastest Growing Companies. For more information about SCS Direct's unique line of products call 203.870.4867 or visit http://www.scsdirectinc.com.
###