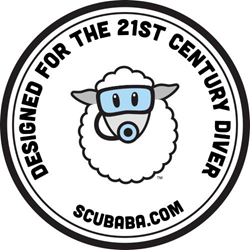 "we can help operators, decrease costs, while increasing customer acquisition."
Indianapolis, IN (PRWEB) November 18, 2014
Scubaba.com is pleased to announce the launch of its Liveaboard reservations module. The module will allow scuba divers to now easily reserve cabins & full charters aboard liveaboard yachts. The new module will allow dive liveaboard operators to comprehensively manage their operations through a single online management tool.
"The new module is an example of the continuous development we have focused on in the last 12 months to help both our dive operators as well as divers have a great scuba reservations experience online," said Andrew Mills, CEO Scubaba.com. "With the new Scubaba liveaboard module, we can help operators, decrease costs, while increasing customer acquisition. At the same time, for scuba divers it increases customer satisfaction by removing the frustration of "form based" back and forth reservations and unsecure credit card transactions," Mills continued.
Key features of the new module include:

Multi-itinerary support
Management down to the individual cabin level
Intelligent full yacht charter
Multiple embarkation ports for a single yacht
Secure deposit management for reservations
Highly customizable yacht profiles
Real time reservations management
Integration with liveaboard's current website and social platforms
Over the coming weeks the company will be launching a number of yachts on the site to the general public with reservations available through 2016. Scubaba will be exhibiting November 19-22 at the upcoming DEMA 2014 show (booth 438) in Las Vegas where they will be providing demonstrations of the new module.
About Scubaba.com
Founded in 2012, Scubaba.com "buddies up" with dive operators around the world to provide scuba divers the ability to make dive reservations online in real-time, using one convenient, secure website. Divers can easily search dive operators, read and leave reviews, and reserve dives and liveaboards, all while earning points towards free dives. To learn more, visit http://www.scubaba.com.