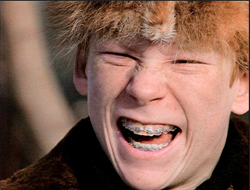 "I think it's pretty clear what they are up to..." - Zack Ward
Hollywood, California (PRWEB) May 01, 2016
Veteran Hollywood actor, sponsor of the Sports Integrity Protection Amendment (SIPA) in California and The New Sports Economy Institute spokesman Zack Ward adds his name and support to the national effort to stop daily fantasy and sports gambling.
Zack says: "I think it's pretty clear what they are up to. I am vehemently opposed to the spread of daily fantasy sports gambling and I feel their federal approach is just another avenue to achieve that end."
On Friday April 29, 2016, Chris Rabalais, managing director of The New Sports Economy Institute, a 501(c)(3) educational non-profit with the mission of transforming society through sports, sent a personal letter to all 535 members of Congress, the California Assembly, all state Attorneys General, NFL, NBA, MLB, NHL, NCAA, major media and others in opposition to daily fantasy and sports gambling. This matter is to be taken up by the Subcommittee on Commerce, Manufacturing and Trade at a congressional hearing in Washington, D.C. on May 11, 2016. "I look forward to attending the hearings and engaging the media on this important topic affecting the future of America. It is no less than a crisis moment that I think many will miss.. saying.. it's just a little fun. What's the harm?" says Rabalais.
Ward concludes "What we've laid down here in California with SIPA will work for the nation as a whole. Chris and I worked together on the design and I stand firmly in his camp on this national push to stop these sports gambling operators in their tracks."
Contact Jason Henry – The Sports Vote Media Relations
iPhone (705) 772-7066 or jason(at)asmfree(dot)com