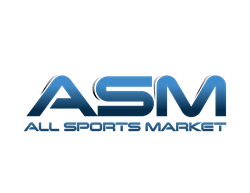 Hollywood, California (PRWEB) December 17, 2015
Today veteran actor Zack Ward, who played "Scut Farkus" in the holiday classic "A Christmas Story", published a new commentary on the demise of Daily Fantasy Sports (DFS) and a better way forward.
"Sports as a New Asset Class That Will Create Jobs, Reform Education and Protect Integrity"
Summary:
New York moves closer to victory in its battle against daily fantasy sports, as daily fantasy sports moves closer to its demise.
Daily Fantasy Sports is a market, not a game. Like any market it is possible that skill plays a role. That doesn't make it non-gambling.
What is gambling? Introducing the Price/Purpose/People Framework to evaluate market and arguing that the stock market is not gambling. Sports betting and daily fantasy sports are gambling.
Peter Thiel asks "What important truth do very few people agree with you on?" Answer: Sports and money can mix in socially beneficial ways.
This is the improbable story of a sports market that sprung up in Costa Rica. The New Sports Economy boosts the economy with job creation, increased tax receipts and reformed education. A Constitutional Amendment Initiative is active in California to make sports a new asset class and protect the purity and integrity of sports.
More here: https://thenewsportseconomy.com/with-daily-fantasy-sports-dfs-on-life-support-a-better-path-emerges/