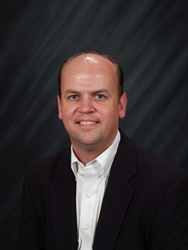 Bristol, PA (PRWEB) April 30, 2014
SDI, Inc. announces Jim Owens as their new Senior Vice President of Business Development. Owens will bring client-focused financial insight and significant experience with integrated solutions offerings across multiple industries to the SDI team.
With over 20 years of experience, Owens has faced similar challenges to those of MRO; fragmented, under-resourced and non-standardized practices, for which he implemented successful, centralized, strategic, and value-driven solutions. Although his work history is predominately focused in commercial and industrial business development, Owens has an instinctive drive to apply innovative ideas and strategies to solve problems and create opportunities.
"Jim's intuitive thinking and commitment to delivering solutions not to just improve MRO, but to make it a strategic value driver, will make him an invaluable asset to our clients, and to SDI's leadership team," stated Andy Cvitanov, CEO of SDI.
Before joining the SDI team, Owens was the Vice President of Strategic Markets at USM, EMCOR Group, Inc., a fortune 500 facilities management and mechanical and electrical construction company. During his tenure as Vice President, he created and led the company's integrated facilities management (I-FM) service and market development efforts. Prior to USM, Owens was Vice President of Sales at IFCO Systems, NA, an international logistics and supply chain provider. As VP of Sales, Owens was instrumental in pioneering the company's innovative single-source supply and reverse logistics services offering.
For more information about SDI, please visit: http://www.SDI.com.
About SDI, Inc.
Established in 1971 in Philadelphia, SDI is the recognized leader in MRO supply chain services in North America with programs at over 1200 facilities. SDI is a pure integrator, driven by a relentless focus on finding the best solution for our clients and our commitment to our partners is still the cornerstone of our business. SDI exists to help you optimize performance and meet goals by providing the hands-on expertise, technology and solutions that meet the demands of your business across your entire enterprise. For more information about SDI please visit: http://www.SDI.com.