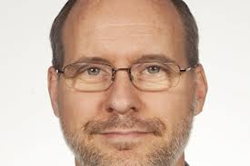 Sarasota, FL (PRWEB) September 04, 2013
Ringling College of Art and Design today announced its opening and closing keynote presenters for the 2nd International Service Design + Tourism Conference (SDT 2013) to be held at the college's Sarasota campus on November 7-9, 2013.
Headliners include Luc Mayrand, creative director and senior show producer with Walt Disney Imagineering, the creative force that imagines, designs and builds all Disney theme parks, cruise ships and local entertainment venues worldwide, and Chris Risdon, design director for user experience design and consulting firm Adaptive Path.
The SDT 2013 conference will convene designers from various disciplines, tourism professionals, and faculty and graduate students from tourism and hospitality, design, and business schools to explore the practical application of service design thinking to improve customer experiences at every touchpoint.
"Luc and Chris are global luminaries in the design of innovative customer experience," said Dr. Larry R. Thompson, president of Ringling College of Art and Design. "We are delighted to welcome them to Ringling College and Sarasota for what promises to be an engaging and compelling forum. SDT 2013 will benefit tourism professionals, business leaders, and anyone else interested in new methods and tools for creating services their customers will love and making their brands more distinctive and competitive."
Luc Mayrand, whose experience includes projects in themed entertainment, film, television and games, has worked internationally as a creative director and show producer on several E-ticket projects including Mission: Space, and the new Space Mountain at both Disneyland Anaheim and Paris. He is also involved in the development of future attractions at parks. His talk, "Developing of an Authentically Disney Experience in a Changing International Marketplace," will kick off the conference program on November 8.
Chris Risdon, who manages Adaptive Path's Austin, Texas studio, has spent the past 14 years applying a combination of information architecture, graphic, and interaction design to successful products and services for both large enterprises and start-ups. His presentation, "Mapping Experiences and Orchestrating Touchpoints: The Case of Rail Europe," will be the closing keynote for SDT 2013.
SDT 2013 will offer three full days of tours, networking events, general and breakout sessions, and workshops designed to give attendees a raft of new ideas for reinventing their organizations' services or innovating new ones. Nearly 40 speakers from 15 countries are scheduled to present. For a complete list of speakers to date, visit http://www.sdt2013.org/speakers.
SDT 2013 will offer attendees several pre-conference events and tours. The first Tourism Service Jam to be held in the United States will be hosted on November 7 at the Ringling College's Diane Roskamp Exhibition Hall. Led by Global Service Jam initiator Markus Hormess of Work Play Experience and Marc Stickdorn, lecturer at Management Center Innsbruck (MCI) and editor of This is Service Design Thinking, the Tourism Service Jam will bring together diverse conference participants to develop and prototype completely new services inspired by a shared theme. Their collection of brand new services will be shared during the conference on November 9 and later published to the world.
For those new to the discipline, an "Introduction to Service Design" workshop will provide a three hour immersion in the subject the morning of November 8 and ready participants for the conference sessions to follow. The workshop will be led by Adam Lawrence and Markus Hormess of WorkPlayExperience, who have conducted similar workshops for corporate clients and students of various backgrounds in locations across the globe.
More details about the program can be found on the web site, http://www.sdt2013.org.
Early bird pricing and special hotel room rates will be available through October 4. Visit http://sdt2013.eventbrite.com/ to register.
Ringling College is partnering with Management Center Innsbruck (MCI), the host of the inaugural Service Design Tourism Conference, SDT 2012, to produce the event. SDT 2012 took place in Innsbruck last August and was the first international conference on service design thinking in the travel and tourism industry. The Conference was the closing event of a multi-year, multi-national project to study service design in tourism. The project was underwritten by the European Union's CIP Competitiveness and Innovation Framework Programme and hosted by MCI's Department of Tourism.
SDT 2013 is supported by the generosity of these sponsors: atLarge, Inc., Visit Sarasota, Feld Entertainment, Inc., Gulf Coast Community Foundation, Sarasota Bradenton International Airport, and The Ringling. Additional sponsorship opportunities for SDT 2013 are still available. For more information, contact michelle(at)common-language(dot)com.
About Ringling College of Art and Design
Ringling College of Art and Design is a private, not-for-profit, fully accredited college offering the Bachelor's degree in 14 disciplines: Advertising Design, Business of Art & Design, Computer Animation, Digital Filmmaking, Fine Arts, Game Art & Design, Graphic Design, Illustration, Interior Design, Motion Design, Painting, Photography & Digital Imaging, Printmaking, and Sculpture. Located in Sarasota on Florida's Gulf Coast, the picturesque 48-acre campus now includes more than 110 buildings, and enrolls need new students from need new states and need new countries. It is recognized as being among the best and most innovative visual arts colleges in the United States as well as a leader in the use of technology in the arts.
Visit http://www.ringling.edu for more information.