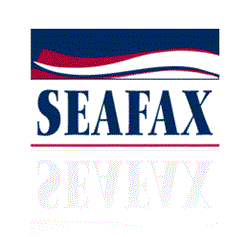 "The majority of our clients experienced record revenue growth, without an increase in bad debt."
Portland, Maine (PRWEB) February 03, 2014
Seafax, Inc. achieved a record-breaking year in 2013, with its Receivables Management Services team approving and managing over $1.5 Billion in credit transactions for its clients.
For over 15 years, Seafax has offered credit and collection staff outsourcing through its experienced credit personnel to improve cash flow, profits and operational efficiencies. The Receivables Management Services (RMS) department eliminates the need for clients to hire and train competent, experienced credit management personnel, while providing savings in payroll/benefit costs along with other administrative costs.
Rich Kelly, vp of risk management services said, "Because of our service and value, many of our new portfolio clients are asking for multi-year commitments to manage their receivables. The industry is clearly embracing the benefits of retaining a third party to manage their credit and collection functions. We look forward to continuing our high level of service in 2014."
The RMS team helps clients realize real cost savings, focus resources on core business issues, improve liquidity, streamline their credit and collection processes, grow sales safely and improve turnaround times as well as customer service.
Jim Bonnvie, president said, "What is most impressive about the RMS team's results for 2013 is that the majority of our clients experienced record revenue growth, without an increase in bad debt. In fact, most of our clients did not write off any bad debt last year under our management."
For more information on Seafax's Receivables Management Services, please visit: http://www.seafax.com.
About Seafax, Inc.:
Seafax is the leading provider of targeted business information in North America. Established in 1985, Seafax has earned a reputation for providing accurate and timely information as a premium resource to help businesses manage risk and maximize market opportunities. For more than 25 years, Seafax has evolved the most extensive database of financial and company-specific information in North America.