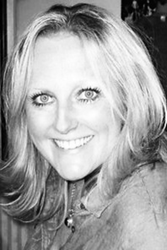 "I'm charged up about joining King Fish. Cam and team have built a solid client base over the past 12+ years and have a fabulous growth potential," said Mulcahy.
Beverly, MA (PRWEB) September 17, 2014
King Fish Media http://www.kingfishmedia.com, a leading marketing agency that implements content strategies to drive engagement, today announced that industry veteran Seana Mulcahy has been named vice president of brand engagement.
Mulcahy, a well-known industry veteran, spent over 20 years in advertising, marketing and media. Prior to joining King Fish she ran digital media marketing and public relations consultancy Brand Truth.
Prior, Mulcahy has built and rebuilt digital media service offerings for leading agencies including Mullen, Carat and Arnold (now Havas). Her writing has been published weekly in the trades for 15 years. She has also been a professor of marketing and media at Emerson College in Boston where she has a Bachelor of Science in advertising, public relations and speech.
She now teaches marketing and social media at Southern New Hampshire University where she has a Masters of Science in Marketing and a graduate certificate in social media.
"We are thrilled to have Seana at the helm of marketing and brand engagement at King Fish. Her passion, expertise and prior success aligns flawlessly with the agency's growth in enhanced service offerings. A thought leader, front-runner and thinking at least one step ahead, Seana will undoubtedly nurture our client relationships while enhancing our new business relationships," said Cameron Brown, founder and CEO of King Fish Media.
Mulcahy will lead King Fish Media's marketing, media and content services. She will be responsible for the creation and implementation of strategy for clients. Mulcahy will also join the business development team and handle public relations at King Fish.
"I'm charged up about joining King Fish. Cam and team have built a solid client base over the past 12+ years and have a fabulous growth potential," said Mulcahy.
"What sealed the deal for me was the team's energy, outlook and ability to offer strategic solutions for their clients. King Fish stood out as unique in a very cluttered space of marketing companies and agencies all claiming to essentially do the same thing." She continued, "King Fish is differentiated especially with the synergy of paid, earned and owned media, marketing and messaging. You are going to see a lot from King Fish Media in 2015."
About King Fish Media
King Fish® (http://www.KingFishMedia.com) is a marketing agency specializing in content strategies. We develop integrated campaigns to create an emotional connection with customers and prospects. Each program is designed to deliver measurable results on sales objectives. To distribute content, King Fish builds media channels by designing responsive web sites, managing social media campaigns, and creating various forms of web friendly digital content - eBooks, white papers, info graphics, online video and virtual events to name a few. King Fish has created profitable programs for companies such as Ameriprise, Bank of America, BBVA Compass, Boston Market, Continental Mills, IBM, Keurig Green Mountain, Fidelity, Penske, Source Media, SUPERVALU, Zappos, and others.
King Fish Media is located in Beverly Massachusetts.
For more information, please email info@kingfishmedia.com or visit us online at http://www.kingfishmedia.com.
###