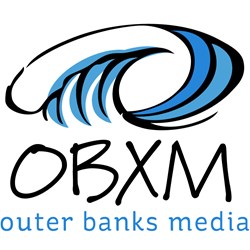 After relocating from Atlanta, Georgia to the Outer Banks of North Carolina, we launched the responsive, Outer Banks Media website featuring some past projects and our search engine marketing services.
Manteo, NC (PRWEB) February 03, 2014
Outer Banks Media specializes in internet marketing including search engine optimization (SEO), paid search advertising, website design and development, social media marketing, reputation management and website hosting. The Outer Banks marketing company manages online marketing campaigns for businesses both locally and nationally, allowing them to compete for more online visibility and top search engine rankings in their niche markets.
"We recently launched the new Outer Banks Media website after relocating from Atlanta," says Outer Banks Media owner CK Evans, "It features a responsive web design so the website is optimized for all devices, desktop computers, tablets and mobile phones, while it showcases a sample of the work we have done both locally and nationwide."
Evans projects he will be hiring additional copy writers, SEO consultants, social media marketers, and web developers in the very near future. "The demand for online marketing whether business to business or business to consumer is exploding," says Evans. "We're working seven days a week, to keep up with projects. It's an exciting time to be in this industry."
An Outer Banks native, Evans is a Manteo High School graduate, ('97) and is also a graduate of Appalachian State University, B.S (2004). In 2007, he earned his web site certification from Emory University. In 2007, Evans founded Outer Banks Media in Atlanta, Georgia. In 2012, Evans moved the agency headquarters to his hometown Manteo on Roanoke Island, which is centrally located on the Outer Banks of North Carolina.
Outer Banks Media's client base ranges from Fortune 500 companies to small businesses, while focusing on a breadth of industries including, but not limited to, banking, eDiscovery, software, technology, healthcare, insurance, legal, restaurant, retail, and real estate.
Outer Banks Media can be reached for details about search engine marketing services at 252-256-7116 and at http://www.OuterBanksMedia.com.