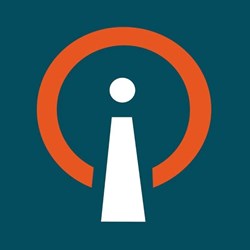 The new responsive website is a true reflection of the work we do here at Search Influence, and it gives viewers insight into the products and services we provide
New Orleans, LA (PRWEB) January 21, 2014
National online marketing company Search Influence recently unveiled its new responsive company website, showcasing an array of Internet marketing solutions designed to build a profitable web presence for its direct clients and white label partners alike. Search Influence, based in New Orleans, is the largest online marketing company on the Gulf Coast with 55 full and part-time employees and 30 contract writers supporting its hundreds of direct and white label customers.
"We are so excited about the launch. The new responsive website is a true reflection of the work we do here at Search Influence, and it gives viewers insight into the products and services we provide," said Search Influence CEO Will Scott. "This project has been a collaboration among many of our internal team members. I think it's a much better demonstration of our company capabilities and culture."
Search Influence's goal in developing the new responsive website is to allow visitors to better understand its services, industry expertise and company culture. Services outlined on the new site include search engine optimization (SEO), online advertising, social media management, reputation management, analytics, lead tracking and other Internet marketing solutions.
As a Certified Google Adwords Partner with nine AdWords/Bing Ads certified professionals, Search Influence provides valuable online marketing knowledge through its company blog, another feature of the new website. Visitors can now find helpful small business marketing tips, internal employee profiles and other contributions on their mobile phones (and other devices) that reinforce Search Influence's position as a leader in the Internet marketing industry.
To learn more about Search Influence, visit the newly designed and responsive http://www.searchinfluence.com.
About Search Influence
Search Influence is a national, full-service, search engine marketing company based in New Orleans. The only New Orleans company on the Inc. 500 list, Search Influence is the largest online marketing company on the Gulf Coast with 45 full-time employees and 50 contract writers supporting our hundreds of direct and white label customers. For direct clients, we provide a holistic approach to Search, Social and Online Advertising. Our direct clients serve as a testbed for our scalable solutions, which provide publishers and Yellow Pages companies SEO products for their advertisers.