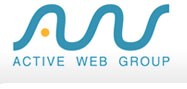 When we selected AWG to build our web site we knew we would receive the same consideration. Their team took the time to get to know us and our company.
Cypress, CA (PRWEB) July 19, 2013
Fat Cat Exterminators, Inc., a long-time client of Active Web Group, Inc. (AWG), headquartered in Hauppauge, NY, recently collaborated with the digital agency to produce a website for fatcatexterminator.com, a leading pest control services company in California. Initially Donatelli had signed an agreement with Active Web for website development and search engine optimization services for other business endeavors. The agreement for a site for Fat Cat Exterminators followed. Active Web currently provides search engine optimization services which include strategies and campaigns to increase their online sales for this new site. The goal will be greater qualified site traffic and conversions.
Headquartered in California, Fat Cat Exterminators has been delivering safe and effective pest control solutions since 1993. Affiliated with the Pest Control Operators of California as well as the National Pest Management Association the firm provides environmentally sound pest control services for individuals, homeowners associations, commercial customers as well as structural repairs and disaster restoration services. Its umbrella approach to meeting the needs of those who maintain residential as well as commercial properties ensures that their customers can count upon one highly reliable company to meet many of their home and business management needs.
"We are a family-run business and we treat our customers like family," comments Dave Donatelli, President, Donatelli Services, Inc. "When we selected AWG to build our web site we knew we would receive the same consideration. Their team took the time to get to know us and our company. The result had been a successful collaboration that has led to our turning to them again for web and search engine optimization services," he notes.
Active Web Group's Vice President & Director of Business Development, Patrick Norton, agrees: "We value our clients and want them to entrust AWG with all their online business requirements. It is great to work with Dave Donatelli who understands firsthand the need to earn our clients' trust by delivering the business tools they require on time and on budget. We look forward to continuing our successful business relationship well into the future, one online success at a time."
About Active Web Group, Inc.
Active Web Group is an industry leader known for its highly effective, optimization campaigns. A full-service agency, Active Web Group, in addition to Website Redesign and tandem with crafting successful SEO strategies, also has extensive experience in high Google placement, Programming (all proficiencies including php, asp and asp.net), Email Marketing, Website Content Development, Graphic Design, E-Commerce, Magento Ecommerce, WordPress Ecommerce, Mobile sites, custom solutions and Pay-Per-Click Marketing.
About Fat Cat Exterminators
Fat Cat Exterminators has been an industry leader in pest control services including innovative termite control. A family-run enterprise, customers can rely on Fat Cat to provide treatments that are both safe and environmentally friendly. The entire team of professionals is insured and bonded to provide an extra measure of peace of mind to the individuals and families that are served. Additionally the firm's Structural Repair Department is fully licensed as a General Contractor by the State of California.