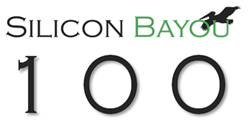 We've worked really hard to build a national reputation for excellence in online marketing and our growth shows that most of all.
New Orleans, LA (PRWEB) December 17, 2013
National online marketing company Search Influence announced today that its founders Will and Angie Scott were named to the Silicon Bayou 100 List as two of the most influential leaders in technology and entrepreneurship in Louisiana. New Orleans-based Search Influence helps businesses grow online through search engine optimization (SEO), online advertising, social media marketing, and a full-range of online marketing services.
Louisiana technology media property Silicon Bayou News launched the Silicon Bayou 100 List to recognize the most active and influential entrepreneurs and technology innovators. Louisiana, known as the Silicon Bayou, is rapidly becoming more advanced in technology innovation and has become home to entrepreneurs, technology developers and venture capitalists. This is the third year Silicon Bayou News is publishing the list.
The honorees were nominated by the public and selected for their efforts over the past year in growing their own companies, supporting the companies of others, and being outstanding ambassadors representing the Silicon Bayou.
Will and Angie Scott founded Search Influence in January 2006 shortly after Hurricane Katrina made landfall in New Orleans. The company started with no paid employees in a spare bedroom of the Scott's home. Search Influence now has 57 full-time New Orleans-area employees plus more than 30 contractors. The company was recognized by Inc. Magazine as a 2013 Inc. Hire Power award winner, placing among the top four private business job creators within the state of Louisiana. Over the past year, Search Influence has grown a steady 11 percent in revenue, increasing its number of direct clients by 20 this year alone as well as adding five partners to its white label platform.
"I'm really excited to be one of the largest tech employers in New Orleans," said CEO Will Scott, a staple of the local search industry. "We've worked really hard to build a national reputation for excellence in online marketing and our growth shows that most of all."
Will is a frequent speaker at search marketing and newspaper/directory listing conferences including Association of Directory Publishers, Local Search Association, Local Media Association, BIA Kelsey, Search Marketing Expo and Pubcon, and has contributed to Forbes, Adweek, Search Engine Journal, and Street Fight.
Search Influence is very much involved in its local community by working to maximize Google's grant program for nonprofits for two of its New Orleans clients. The program provides $10,000 per month in in-kind AdWords advertising to promote their mission. The Scotts also help sponsor a number of New Orleans events, including Audubon Nature Institute's ZooToDo and Scales & Ales and a recent benefit film screening for the Center for Restorative Breast Surgery.
"For me, the most gratifying part is the growth of our individual teammates. We've been very fortunate to hire some great recent college grads and watch them grow to mature professionals," said COO Angie Scott.
Angie's operational leadership has enabled Search Influence's revenue growth from zero to $5,000,000 in less than seven years with an international client base and three years on the Inc. 500/5000 lists. She has helped put New Orleans on the map as a hotbed for the next wave of online marketing and is an example for women leaders nationwide.
The Scotts have led their company to become the largest online marketing company on the Gulf Coast, a Flyover 50 winner, winner of the American Marketing Association's 2012 Marketing Awards of Excellence (MAX), and has three in-house Google Adwords & Bing Certified representatives.
Details about the Silicon Bayou 100 and the list of honorees are available here.
###
About Search Influence
Search Influence is a national online marketing company based in New Orleans, specializing in helping small businesses succeed online. The only New Orleans company on the 2011 Inc. 500 list, Search Influence is the largest online marketing company on the Gulf Coast with 57 full-time employees supporting its clients and partners. Search Influence offers search engine optimization (SEO), social media marketing and a full-range of online marketing services, including in-house production services.
About Silicon Bayou News
Silicon Bayou News is the leading technology media property in Louisiana reaching tens of thousands of visitors and drawing more than 90,000 page-views per month from all 50 states and over 100 countries. Our audience includes tech enthusiasts, entrepreneurs, venture capitalists, brands and corporations, early adopters, social media enthusiasts, marketing, PR and advertising agencies, Web 2.0 fanatics and business and technology journalists. Our long term goal at Silicon Bayou News is to foster and support a connected and vibrant community of entrepreneurs and creatives on the Silicon Bayou – and shout about good things happening for the whole world to hear. For more information visit: http://www.SiliconBayouNews.com.