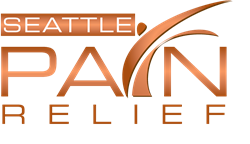 The celiac and superior hypogastric plexus block procedures are amazing for chronic abdominal and pelvic pain!
Seattle, Washington (PRWEB) February 24, 2015
The top Seattle pain management clinic in the Northwest, Seattle Pain Relief, is now offering both superior hypogastric and celiac plexus blocks for abdominal and pelvic pain relief. The outpatient treatments are offered by a Double Board Certified physician with excellent outcomes from the procedures. Call (855) WASH-PAIN for more information and scheduling.
Superior hypogastric plexus blocks are great procedures for all types of pelvic pain conditions such as endometriosis, those with scar tissue in the pelvis, radiation injury, cancer of the pelvis, Irritable Bowel Syndrome and Interstitial Cystitis. Celiac Plexus Blocks are excellent procedures for numerous abdominal pain conditions including any chronic abdominal pain, pancreatitis, abdominal cancers, IBD and Crohn's disease.
Each of the procedures is performed as an outpatient and takes approximately a half hour. The Seattle pain doctor uses image guidance for the procedures to improve accuracy.
When it comes to chronic abdominal and pelvic pain conditions, narcotic medications typically do not work well. They have complications such as constipation, tolerance and potential addiction. The procedures have success rates in excess of 70%, however, it may take multiple procedures to achieve optimal effectiveness.
Along with the plexus blocks, Seattle Pain Relief offers over twenty five procedures that are cutting edge including spinal cord stimulator implants, radiofrequency ablation, selective nerve blocks and occipital blocks just to name a few. Most insurance plans are accepted including PPO's, Medicare, Personal Injury and Workers Compensation Claims (e.g. L&I).
Call (855) WASH-PAIN for more information and scheduling with pain management Seattle trusts.