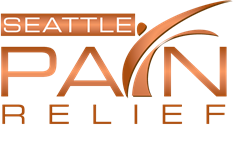 Seattle Pain Relief's online video library covers 40 pain conditions and treatment topics with the mantra that "Knowledge is Power"!
Seattle, Washington (PRWEB) February 10, 2015
Seattle Pain Relief, one of the top pain management centers in Seattle metro area, is now offering a full online video library for pain conditions and treatments.The narrated videos offer exceptional educational information for both prospective and existing patients at the Seattle pain center. Call (855) WASH-PAIN for more information and scheduling.
Pain management in the 21st century has advanced immensely with the treatment options available. With such revolutionary procedures as spinal cord stimulator implants, radiofrequency ablation, Botox injections for migraines, and new types of epidural injections, it can be confusing for patients to understand their options.
Therefore, Seattle pain relief has put together a comprehensive library of educational videos on all of the available treatments along with information on pain conditions. The videos include treatment indications and outcomes.
Since the pain management clinic in Seattle offers Board Certified treatments for conditions such as back and neck pain, RSD, migraines, failed back surgery, neuropathy, spinal stenosis and scoliosis to name a few,videos have also been completed for each condition. This provides knowledge to those who seek pain relief and to avoid surgery while suffering from a painful condition.
Seattle Pain Relief has a Double Board Certified pain doctor who offers comprehensive treatments including medication management and interventional procedures. Success rates are very high at the Seattle pain center and appointments are readily available.
Call (855) WASH-PAIN for more information and scheduling.