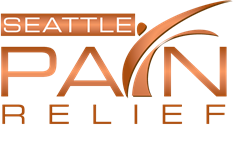 Seattle Pain Relief offers Double Board Certified treatment for L&I claim patients including both medication managmenet and interventional procedures!
Seattle, Washington (PRWEB) February 17, 2015
The top Seattle pain management clinic, Seattle Pain Relief, is now accepting Washington State Labor & Industries claims. These are known as L&I claims for short, and the center offers over 25 treatment options to help achieve pain relief. Call (855) WASH-PAIN for more information and scheduling.
Being injured on the job can become an extremely stressful situation. The resulting pain may make it difficult to perform one's work load and to take care for one's family. Seattle Pain Relief understands this, and works as a partner with each patient to develop an individualized treatment program for the best results.
The Double Board Certified Seattle pain management doctor at the practice offers both medication management and interventional procedures. Since each patient presents with unique issues, it is crucial to treat each patient with therapies that are specific to treating the root of the pain.
For example, a pinched nerve causing sciatica and muscle spasms may react well to a combination of trigger point injections, epidural blocks and medications for relief. The cutting edge options available are able to help the vast majority of patients get back to work and avoid the need for potentially risky surgery.
Conditions treated include back and neck pain, sciatica, RSD, migraines, spinal stenosis, scoliosis, failed back surgery, neuropathy, abdominal/pelvic pain and whiplash to name a few.
Washington State workers compensation claims, similar to other states, require a significant amount of administrative paperwork and medical records. Along with providing first rate pain therapies, Seattle Pain Relief has experts in the adminstrative aspects of claims as well. This provides for a complete package to provide stress free treatment.
The Seattle pain clinic is located in Federal Way and is convenient to the metro area, simply call (855) WASH-PAIN for more informaiton and scheduling.