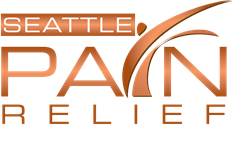 Over 90% of those with spinal stenosis are able to achieve relief and avoid potentially risky surgery with the treatments available at Seattle Pain Relief!
Seattle, Washington (PRWEB) January 27, 2015
The top pain clinic in the Northwest, Seattle Pain Relief, is now offering over 10 effective treatments for spinal stenosis.New treatments include laser therapy along with an innovative type of epidural steroid injections. Call (855) WASH-PAIN for more information and scheduling.
Millions of Americans suffer from spinal stenosis, which can be a debilitating disorder in the spine from arthritic degeneration.overgrowth of bone and soft tissue may pinch multiple nerve roots, and lead to pain in the buttocks, hip area, thigh and leg. Walking may become difficult, and the pain may also affect one's ability to sleep.
Thankfully, treatment with the Double Board Certified Seattle pain management doctors at the practice offers over 90% of individuals the ability to achieve relief and avoid the need for potentially risky surgery. With a customized combination of medication management and interventional procedures, relief is typically attainable. Laser therapy improves blood flow to the arthritic areas by up to 500%, and can help relieve pain with the increased oxygen and nutrients coming into the area.
For decades, epidural steroid injections have been the gold standard for pain relief with stenosis. The transforaminal type of epidural injections is an innovative method of delivering the steroid medication at the direct point of pinching.
With the laser therapy combined with the innovative epidural injections and medication options, over 10 options are available for patients.
Most insurance is accepted at the Seattle pain management center. Appointments are readily available, and patients are seen from a broad area throughout the metro Seattle region. For more information and scheduling, call (855) WASH-PAIN.