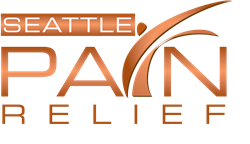 With over ten pain relief options for spinal stenosis, over 90% of patients are able to avoid surgery and get back to being active!
Seattle, Washington (PRWEB) April 07, 2015
Seattle Pain Relief, one of the top pain management clinics in the Northwest, is now offering over 10 effective treatment options for spinal stenosis.These treatments are all nonsurgical and typically highly effective, with new options including an innovative type of epidural steroid injection being administered by a Double Board Certified Seattle pain management physician. Call (855) WASH-PAIN for more information and scheduling.
Spinal stenosis affects tens of millions of Americans, typically leading to significant leg pain, weakness and aching. It may lead to considerable disability and inability to participate in recreational activities.
Thankfully, Seattle Pain Relief treatments for stenosis allow over 90% of patients to obtain considerable relief. This may include pain medications, anti-inflammatories, neurogenic medications such as Neurontin or Lyrica. Interventional procedures that may help include trigger point injections, facet blocks or several different types of epidural steroid injections. Transforaminal epidural injections are now being offered, which are an innovative, new option.
Each patient's treatment options are individualized and all of the procedures are outpatient with minimal risk. Dr. Alexey Ryskin is the Double Board Certified pain management doctor at Seattle Pain Relief. He has treated hundreds of patients successfully for spinal stenosis along with pain conditions including back and neck pain, degenerative arthritis, failed back surgery, RSD, neuropathy, migraines and scoliosis just to name a few.
Most insurance is accepted at Seattle Pain Relief including PPOs, Medicare, Worker's Compensation and personal injury liens.
Call (855) WASH-PAIN today for more information and scheduling with pain management Seattle trusts.