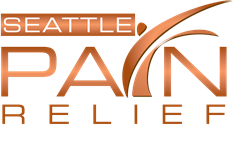 Over 2/3 of patients with facial pain achieve tremendous relief with sphenopalatine ganglion blocks!
Seattle, Washington (PRWEB) January 29, 2015
Seattle Pain Relief is now offering sphenopalatine ganglion blocks for all types of facial pain. The outpatient procedure is very effective for treating all types of facial pain condtions such as TMJ and trigeminal neuralgia. Call (855) WASH-PAIN for more information and scheduling.
Facial pain affects millions of Americans due to TMJ, trigeminal neuralgia, cancer pain, atypical facial pain, vasomotor rhinitis, Sluder's neuralgia, headaches and more. These conditions may become disabling and affect one's ability to work, care for one's kids and socialize.
Sphenopalatine ganglion blocks have been a revolutionary addition to the treatment options for all types of facial pain. According to a 2006 study in Laryngoscope, two thirds of patients with facial pain achieved substantial relief for over a month on average. With medications often not providing desired relief, the procedure truly has been very helpful.
The blocks are outpatient procedures with an extremely low risk profile. Along with the block, the Seattle pain management doctors offer a full slate of interventional procedures such as epidural injections, joint injections, radiofrequency ablation, spinal cord stimulator implants, intrathecal pain pumps and more. Over twenty five treatments in all are offered.
Most insurance is accepted at the pain management clinic in Seattle. Call (855) WASH-PAIN for help with facial pain.