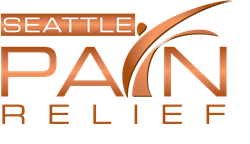 Over 20 PPO insurance plans are now being accepted. Over 25 treatment options are now available, with success rates over 90%!
Seattle, Washington (PRWEB) May 20, 2015
The top pain management clinic in Seattle and Tacoma, Seattle Pain Relief, is now accepting all Aetna PPO health insurance plans. Treatment is provided by a Double Board Certified pain physician and includes over 25 effective treatment options for achieving relief. Call (855) WASH-PAIN for more information and scheduling.
Seattle Pain Relief provides both medication management and interventional procedures for a broad array of conditions. These include back and neck pain, RSD, spinal stenosis, scoliosis, migraines, neuropathy, fibromyalgia, failed back surgery, sciatica and more.
Treatment may include oral or topical pain medications along with cutting edge options such as spinal cord stimulator implant, radiofrequency ablation, selective nerve blocks, transcranial stimulation and peripheral nerve stimulation to name a few. Some of the treatments are able to provide over 18 months of consistent pain relief and significantly decrease the amount of pain medication necessary for patients.
With the Seattle pain clinic location being in Federal Way, the location is convenient for the Seattle metro area along with Tacoma as well. Appointments are readily available with the Double Board Certified physician, who has over a decade of experience providing pain relief. Success rates exceed 90% for achieving pain relief and also for avoiding the need for potentially risky surgery.
Along with Aetna, the Seattle pain management clinic also accepts over 20 other PPO health insurance plans along with Medicare, Worker's Compensation and personal injury liens. Call (855) WASH-PAIN for more information and scheduling.