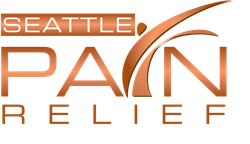 With over a dozen options for back pain relief, nonoperative success is achieved in over 90% of patients!
Seattle, Washington (PRWEB) May 31, 2016
Seattle Pain Relief is now achieving nonoperative back pain success in over ninety percent of patients. After a comprehensive satisfaction review of patients, the practice compiled the results. Treatment is available by calling (855) 927-4724.
Back pain is the number one reason patients come in to Seattle Pain Relief. Usually, it's due to either degenerative disc disease or spinal arthritis. Oftentimes, chronic back pain has resulted from a failed lumbar spine surgery.
There are now over a dozen effective back pain treatment options available at the Seattle pain management practice. This includes options for both oral or topical pain medications, interventional procedures and more. Cutting edge options include radiofrequency ablation, epidural injections, trigger point injections, facet blocks and spinal cord stimulator implants. to name a few.
The vast majority of patients are able to avoid the need for surgery, whether it's for sciatica or back pain. This is very welcoming news to patients, as forty percent of spine surgeries end up failing within two years.
When it comes to adult scoliosis, Seattle Pain Relief offers a plethora of options. Many of those procedures can entail rehab times of up to a year, so achieving relief without surgery is a great outcome.
Most insurances are accepted at Seattle Pain Relief, including Premera, Life Wise, Regence, United PPO, Medicare, BCBS, Aetna, Cigna and more. Appointments are readily available for back pain Seattle trusts by calling (855) WASH-PAIN.