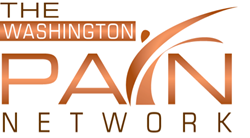 Radiofrequency neurotomy (ablation) for chronic back and neck pain helps over 80% of patients achieve pain relief for over a year!
Seattle, Washington (PRWEB) October 06, 2015
Seattle Pain Relief is now offering a revolutionary procedure, radiofrequency neurotomy, for the long term relief of pain due to spinal arthritis. The procedure is safe, outpatient and effective in over 80% of patients. Call (855) WASH-PAIN to find out more about the procedure.
Chronic back and neck pain can be disabling and lead to lost time from work along with inability to care for one's kids. However, radiofrequency neurotomy has been shown to offer over a year of consistent relief in most patients. The procedure is also referred to as radiofrequency ablation. It has been a great way for patients to avoid the need for surgery, especially when it comes to a condition like adult scoliosis.
The treatment is performed by a Double Board Certified Seattle pain doctor, Alexey Ryskin MD. The procedure lasts about 45 minutes and entails minimal risk. The sensory nerves to the arthritic and painful joints are heated up and "deadened", relieving pain.
Along with the new radiofrequency neurotomy procedure, Seattle Pain Relief offers several state-of-the-art procedures including selective nerve blocks, occipital blocks and spinal cord stimulator implants to name a few. The nonoperative success rates at Seattle Pain Relief are over ninety percent.
Patients are seen from a broad area including Seattle, Federal Way and Tacoma WA. Most insurance is accepted. Call (855) WASH-PAIN for more information and scheduling for the top pain management Seattle trusts.