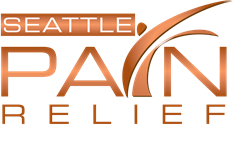 The spinal cord stimulator implant is exceptionally effective for relieving pain and restoring sensation with diabetic neuropathy!
Seattle, Washington (PRWEB) December 16, 2015
Top Seattle pain management clinic, Seattle Pain Relief, is now offering a revolutionary treatment, spinal cord stimulator implant, to restore lost sensation from diabetic neuropathy. The treatment is remarkably effective at helping patients not only feel their feet normally, but also for excellent pain relief. For more information and scheduling with pain management Seattle trusts, call (855) 927-4724.
For tens of millions of Americans, diabetic neuropathy is exceptionally painful and frustrating. The condition leads to lost sensation in the legs and feet, which can make walking difficult and inhibit one's ability to participate in recreational and social activities.
Modern treatment with spinal cord stimulation has been shown in new research to restore the lost sensation in over three fourths of patients. This has been remarkable, with the added benefit of pain relief being seen in the vast majority of patients as well.
The spinal cord stimulator, also known as neuromodulation, is placed in an outpatient procedure that is routine. Initially, the patient receives a trial implant to make sure it will be effective.
Along with the spinal cord implant procedure, Seattle Pain Relief offers over 25 additional procedures for patients dealing with either acute or chronic pain. For those with neuropathy, this may include pain medications, creams or additional intervetional procedures.
Most insurance is accepted at Seattle Pain Relief for treatment with the Double Board Certified physician. Appointments are readily available, with patients being seen from a broad area from metro Seattle all the way to Tacoma. Simply call (855) 927-4724 for more information and scheduling with diabetic neuropathy treatment Seattle trusts.