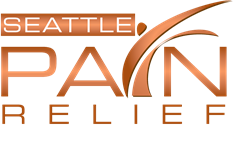 Ganglion impar blocks work amazingly well for tailbone and pelvic pain, with relief often lasting for months!
Seattle, Washington (PRWEB) April 16, 2015
The top pain clinic in Seattle and Tacoma, Seattle Pain Relief, is now offering ganglion impar block for all types of tailbone and pelvic pain. The highly effective procedure is performed by a Double Board Certified physician as an outpatient. Call (855) 927-4724 for more information and scheduling.
Tailbone pain, also known as coccydynia, is a very frustrating condition for patients, as surgery is often not effective. Pelvic pain is pretty much the same, as chronic pain in the area often disables individuals and leads to lost time from work and a tough time taking care of kids.
Thankfully, the ganglion impar block procedure offered at the top Tacoma and Seattle pain clinic can provide exceptional relief for weeks to months continuously. The procedure works well for coccydynia, testicular pain, cancer pain, vaginal/vulvar pain and relief for failed back surgery syndrome.
Most insurance is accepted at Seattle Pain Relief. Simple and complicated conditions are treated including back and neck pain, neuropathy, spinal stenosis, migraines, scoliosis, failed back surgery and all types of arthritis. The vast majority of patients are able to avoid the need for potentially risky surgery.
Call (855) 927-4724 for more information and scheduling.