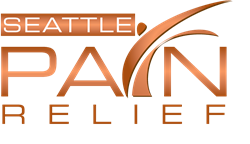 The Double Board Certified Seattle pain management doctors offer medication management on a case by case basis!
Seattle, Washington (PRWEB) January 12, 2016
Seattle Pain Relief is now offering medication management for patients on a case by case basis with the Board Certified physician. The vast majority of patients are able to avoid surgery with the treatment and return to an increased level of activity. Call (855) 927-4724 for more information and scheduling with pain management Seattle trusts.
With a third of the country suffering from chronic pain, it is imperative to have comprehensive options available for adequate relief. In addition to offering over twenty five interventional procedure options, Seattle Pain Relief offers various types of medication management. This may include muscle relaxers, NSAIDs, neuropathic agents or opiates.
Most insurance is accepted, with patients being seen from a broad area from Seattle to Tacoma. The treatments are effective over 90% of the time, with patients avoiding potentially risky surgery and getting back to desired activities. Conditions treated include back and neck pain, neuropathy, migraines, RSD, sciatica, failed back surgery syndrome, pelvic pain and arthritis to name a few.
The Double Board Certified physician at the practice, Dr. Alexey Ryskin, is highly experienced in treatment options. With so many interventional and medication management treatment options available, the regimen is able to be customized for the best outcomes. Call (855) WASH-PAIN for more information and scheduling today.