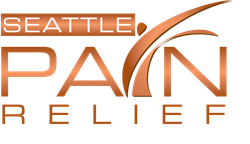 Over 95% of patients achieve relief at Seattle Pain Relief, and topical pain medications help tremendously without side effects!
Seattle, Washington (PRWEB) March 23, 2016
Top Seattle pain clinic, Seattle Pain Relief, is now offering prescription pain creams for non-narcotic pain relief. The creams are covered by insurance and are great for arthritis, tendonitis, headaches and neuropathy relief. Call (855) WASH-PAIN for more information and scheduling with pain management Seattle trusts.
Studies have shown prescription creams to be over 80% effective for all types of conditions such as carpal tunnel syndrome, plantar fasciitis, migraines, knee arthritis, rotator cuff tendonitis and tennis elbow. They work well for both acute and chronic conditions, without getting into the blood stream. Therefore, the medications don't cause any of those potential complications.
The Board Certified Seattle pain doctors offer treatment in Federal Way, with patients being seen from a broad area including the metro area along with Tacoma. The providers are experts in all types of interventional pain management including such revolutionary procedures as spinal cord stimulator implants, radiofrequency ablation, occipital blocks and several types of epidural injections.
While oral opiates have significant side effect potential, the topical medications rarely even reach the bloodstream. They are great at helping with relief, while not affecting the liver, kidneys or brain. There are no issues with sedation or tolerance with the creams, while they offer exceptional relief. The medications work directly on the area of concern to provide immediate and focal relief.
Seattle Pain Relief has consistently received rave reviews for treatment and over 95% of patients achieve relief and avoid the need for potentially risky surgery. Call (855) WASH-PAIN for more information and scheduling at the top Seattle pain clinic.