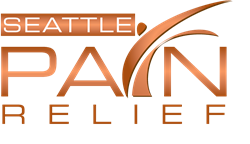 Radiofrequency ablation offers up to 2 years relief for back and neck pain, knee pain and migraines too!
Seattle, Washington (PRWEB) August 17, 2015
Seattle Pain Relief is now offering radiofrequency ablation for exceptional relief of back and neck pain along with knee arthritis and pain in the sacrum. Additionally, the procedure works well for relief of migraine headaches. Call (855) WASH-PAIN for more information and scheduling.
Radiofrequency ablation, also known as radiofrequency lesioning, has been one of the most revolutionary procedures in this century for pain management. While most procedures such as steroid injections offer a few weeks to months of relief, the RFA procedure may provide up to two years or consistent relief.
The Double Board Certiifed pain doctor at Seattle Pain Relief is an expert in the procedure for both the neck and the back. The procedure is performed as an outpatient, and entails very little risk. Insurance covers the procedure. Over 80% of patients experience significant relief for up to two years. If the pain returns, studies have shown a repeat procedure can provide similar relief.
Recently, radiofrequency ablation has shown to be an excellent procedure for the relief of knee pain due to arthritis, along with low back pain due to SI joint arthritis. Even with migraine headaches, RFA of the occipital nerves has been an excellent addition to the treatment options.
Seattle Pain Relief accepts the vast majority of insurances, including PPO commercial insurance plans, personal injury liens and workers compensation claims as well. Patients are able to be seen quickly and come from a broad area including, Seattle, Tacoma and all areas in between. For the top pain management Seattle trusts, call (855) WASH-PAIN.