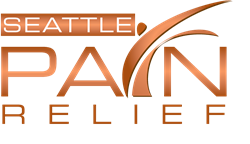 Seattle, Washington (PRWEB) May 14, 2015
Seattle Pain Relief, the top pain management center in the Northwest, is now accepting Regence insurance for all treatment options. Over twenty five treatment options are available at the Seattle pain management clinics, including both medication management and interventional therapies. Call (855) WASH-PAIN for more information and scheduling.
Regence offers health insurance through Blue Shield for individuals and families. Pain management is a covered specialty, with Seattle Pain Relief offering treatment with a Double Board Certified pain doctor. Over twenty five treatment options are available, including both oral and topical pain medication management. Cutting edge options for interventional therapy are available, including spinal cord stimulator implants, radiofrequency ablation, occipital blocks, Botox injections, selective nerve blocks and more.
All pain conditions are treated, such as fibromyalgia, sciatica, failed back surgery, degenerative arthritis, neuropathy, spinal stenosis, sports injuries, migraines, whiplash, back and neck pain just to name a few.
Along with adding Regence, Seattle Pain Relief also accepts over twenty other PPO plans along with Medicare, Workers compensation (L&I claims) and Personal Injury Liens. Appointments are readily available, call (855) WASH-PAIN for pain management Seattle trusts.