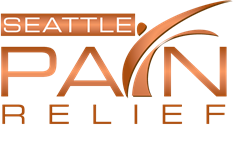 Treatment at Seattle Pain Relief is immensely successful for helping patients avoid surgery and achieve relief from chronic pain!
Seattle, Washington (PRWEB) October 08, 2015
Top Seattle pain management clinic, Seattle Pain Relief, is now accepting self pay patients for pain treatment. Appointments are readily available with either the Board Certified pain doctor or Nurse Practitioner. Call (855) WASH-PAIN for more information and scheduling.
Seattle Pain Relief sees patients from a broad area, including Tacoma, Federal Way and Seattle. The pain specialists are thorough with physical exam and review of medical records along with a review of each patient's previous medication history. Initial visits with the physician are $350, or $250 if a Nurse Practitioner is desired. Follow up visits are $125.
The Seattle pain clinic treats patients with all kinds of painful conditions, such as failed back surgery syndrome, neck pain, fibromyalgia, arthritis, scoliosis, neuropathy, RSD and migraines to name a few. Success rates are impressive for relief and helping patients avoid potentially risky surgery.
Along with now offering self pay treatment, the Seattle pain management clinic accepts most insurance, including Medicare, PPO's, Workers Compensation and Personal Injury Liens. Interventional procedures offered include state-of-the-art options such as radiofrequency ablation, spinal cord implants, occipital blocks and selective nerve blocks.
Call (855) WASH-PAIN for the top self pay pain treatment in Seattle.