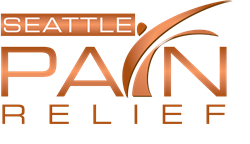 For those with chronic pain and a failed spinal cord implant, Seattle Pain Relief can help dramatically!
Seattle, Washington (PRWEB) April 25, 2016
Seattle Pain Relief is now offering first rate treatment for those patients who have failed spinal cord stimulator implants. The Seattle pain management doctors have effective options for revising the implants and helping achieve pain relief. Call (855) 927-4724 for more information and scheduling.
Spinal cord stimulator implants may be an excellent option for patients suffering from chronic pain conditions such as CRPS, failed back surgery syndrome, post-laminectomy syndrome, phantom limb pain and more. Unfortunately, a lot of the implants fail to work well within two years and patients end up in chronic pain again.
Thankfully, Seattle Pain Relief's Double Board Certified pain doctors offer the newest types of spinal cord stimulator implants which can help resurrect the relief that has been lost. This is a welcome treatment for those who have no further surgical option and are dealing with disability due to the pain. In addition to a successful revision, Seattle Pain Relief also offers medication management and over twenty interventional therapy options.
Most insurance is accepted at Seattle Pain Relief including Premera, BCBS, Regence, LifeWise, Uniform, United Healthcare PPO plans, Humana PPO, Cigna PPO and Medicare. Simply call (855) 927-4724 for the top Seattle pain clinic.