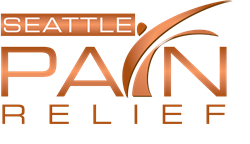 Over 90% of patients are able to avoid potentially risky surgery for spinal stenosis at Seattle Pain Relief!
Seattle, Washington (PRWEB) November 30, 2015
Seattle Pain Relief, the top Seattle pain management clinic, is now offering a new treatment option for nonoperative spinal stenosis relief. The treatment, known as a transforaminal epidural steroid injection, has been immensely successful at helping achieve relief and helping patients avoid surgery. Call (855) WASH-PAIN for more information and scheduling.
Spinal stenosis affects tens of millions of Americans, resulting from spinal arthritis that pinches on nerve roots and causes pain. This pain may make it difficult to walk and function, as it can affect the back, buttocks, hip and legs.
If at all possible, surgery should be avoided since it is elective. The new, effective treatment offered by the Board Certified pain management doctors in Seattle is outpatient, highly effective with minimal risk. The procedure involves placement of numbing medicine and steroid into the exact area where the nerve roots are being pinched. This is the transforaminal region, hence the name of the procedure.
Studies are showing over three fourths of patients affected by symptomatic spinal stenosis achieve excellent pain relief and are able to get back to desired activities with the outpatient procedure. Up to three of the procedures may be necessary over six weeks to obtain optimal relief.
Along with the transforaminal epidural injection procedure, Seattle Pain Relief offers a comprehensive array of pain relieving options, including medication management as well.
All types of pain conditions are treated, including RSD, failed back surgery syndrome, scoliosis, arthritis, migraines, fibromyalgia, sciatica, degenerative disc disease, and neuropathy to name a few.
Most insurance is accepted along with self pay as well. Call (855) WASH-PAIN for more information and scheduling with pain management Seattle trusts.