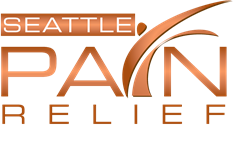 Seattle, Washington (PRWEB) August 12, 2015
Top Seattle pain management clinic, Seattle Pain Relief, is now offering trigger point injections for over ten painful conditions. The injections are quick, effective and offered by a Double Board Certified pain management physician. Call (855) WASH-PAIN for more information and scheduling.
For patients suffering from spasms and myofascial pain, trigger point injections offer excellent relief. In addition, the procedure is amazing for relief from tinnitus, low back pain, tension headaches, TMJ pain and fibromyalgia as well. Any condition that leads to spasms and aching typically does well with trigger point injections. They can be repeated as often as needed.
The procedure is performed for patients regularly along with cutting edge options such as radiofrequency ablation, medial branch blocks, spinal cord stimulator implants, occipital blocks along with medication management when necessary.
Most insurance is accepted at the top pain management clinic in Seattle, including First Choice, Aetna, Premera, Workers Compensation, Personal Injury Liens, Cigna, BCBS and all other PPO's. All types of pain conditions are treated, whether simple or complex. Success rates exceed ninety percent for helping patients achieve relief and avoiding potentially risky surgery.
Call (855) WASH-PAIN for more information and scheduling with pain management Seattle trusts.